About Our Dental dental office – Shelton, CT
Dentistry That Will Exceed Your Expectations
Here at Dental Center of Huntington, Dr. Graber has designed a dental office and implemented a culture where YOUR needs always come first. We truly care about our patients, and we look forward to proving this to you at each comfortable and productive appointment you attend.
Cutting-Edge Air Management System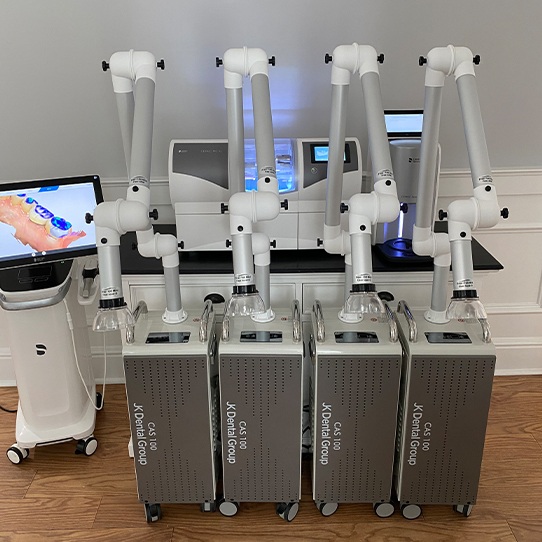 By its very nature, dentistry produces a lot of aerosols, or airborne oral droplets that can potentially transfer disease. While other dental offices do nothing and simply hope for the best, we've invested in a state-of-the-art air management system utilized by many hospitals during general surgery. Using HEPA-RX filters, our system removes 99.998% of micron particles from the air to the point that it virtually eliminates the risk of infectious exposure for both our patients and team members.
Safety Protocols for Every Visit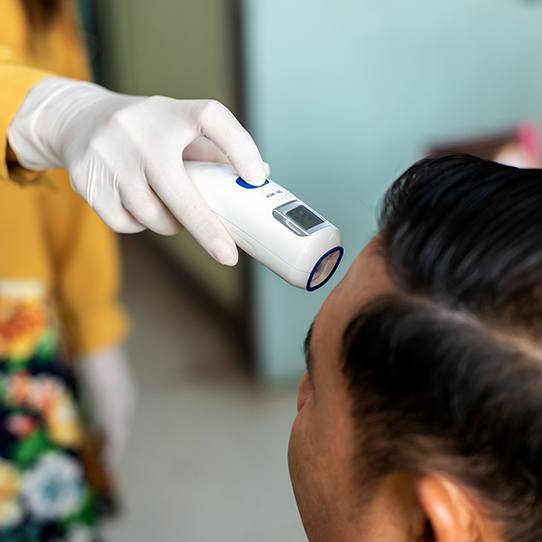 Our health and safety protocols have exceeded the guidelines set by the American Dental Association, CDC, and OSHA for years, and we're continuing to refine our methods each and every day. We sanitize treatment areas, our instruments, and commonly touched surfaces between every patient and wear more than the recommended amount of personal protective equipment (PPE). We're working hard to keep you and your loved ones safe so you can enjoy peace of mind at every appointment.
Learn More About Our Commitment to Safety
Advanced Dental Technology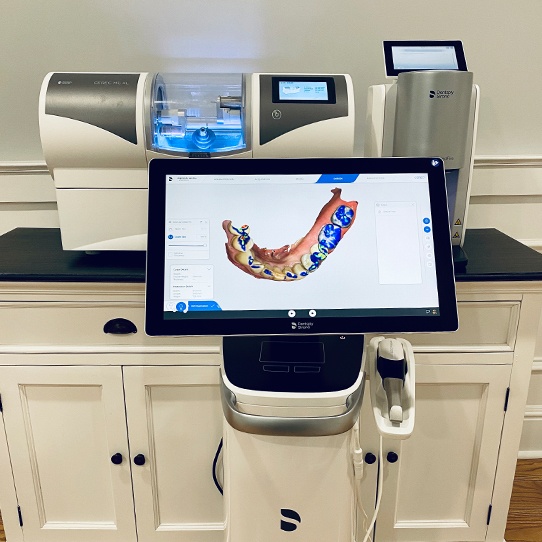 Thanks to our technology, Dr. Graber is able to accomplish things that other dental offices simply can't. He can use CEREC to provide custom-made crowns in a single appointment and repair severely damaged teeth in a matter of hours. Soft tissue lasers allow him to painlessly treat gum disease and provide cosmetic gum lifts without using incisions or sutures. And, impressions are taken 100% digitally, meaning no one has to bite into dental putty ever again.
Learn More About Dental Technology
Locally-Owned & Operated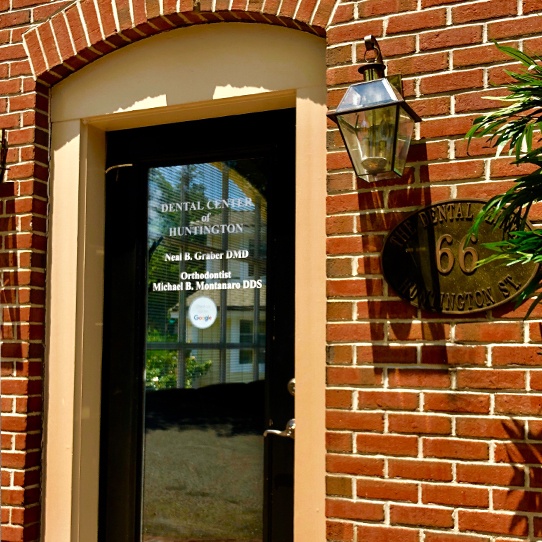 Because our dental office is owned by Dr. Graber and not some large corporation like other dental offices in the area, he's able to put our patients before profit and make their satisfaction his top priority. Here, you're a complete person who has trusted us with your health, and our mission is to help you achieve a smile that's problem-free and enables you to feel confident every single day.
Dental Insurance Accepted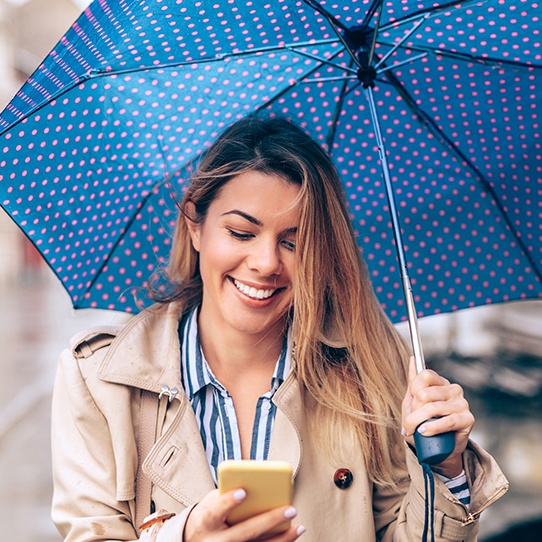 If you have a dental insurance plan, we'll definitely be able to use it to help you save on your care. We're in-network with most major dental insurance providers, and not only that, but our team will file your claims for you as well. That way, you can gain access to your benefits and savings without having to deal with all that paperwork! With us, maximizing your coverage is nice and easy, ensuring you'll never have to sacrifice your budget just to visit the dentist.
Dental Emergencies Welcome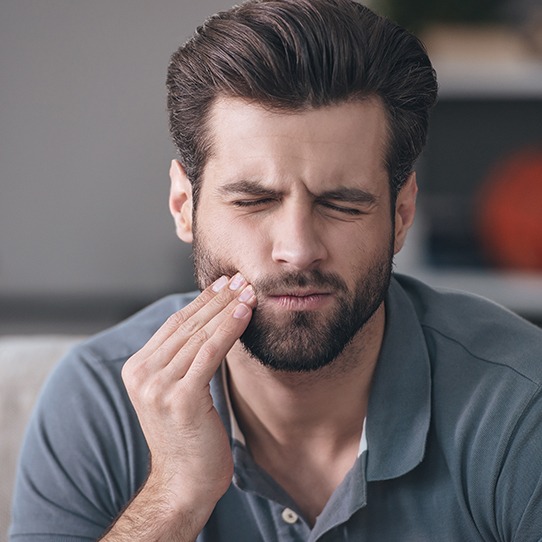 Life is unpredictable, and for many, it surprises them with a painful toothache or dental injury. Rather than wasting your time and money by visiting the ER or an urgent care clinic, you can get the immediate and professional treatment you deserve by calling Dental Center of Huntington. Dr. Graber has years of experience handling all kinds of dental emergencies, and our team will schedule you for an appointment as soon as possible (preferably the same day as your call) so we can solve your problem and get you back to your life right away.