Advanced Dental Services & Technology – Shelton, CT
Progress That Makes You Smile
Dr. Graber is a doctor who's always pushing to learn more, which is why he continually trains and does research about the latest technology in dentistry. If he sees a new instrument that is proven to deliver results and improve the patient experience, he doesn't hesitate to bring it into our dental office. Thanks to him, whenever you come to Dental Center of Huntington, you'll benefit from the very best that modern dentistry has to offer. To come enjoy it for yourself, contact us today.
Committed to State-of-the-Art & Comfortable Dental Experiences
CEREC: Beautiful Crowns in a Single Appointment
Fast & Pain-Free Laser Gum Therapy
Low-Dose Radiation Digital X-Rays
CEREC® Same Day Dental Crowns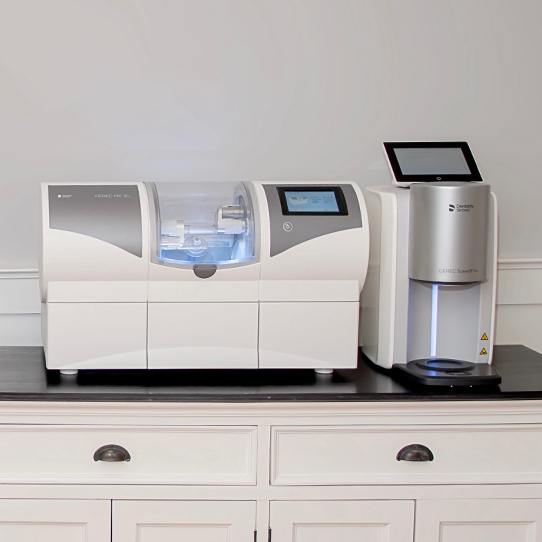 CEREC® is revolutionizing the way dentists repair teeth. This fully integrated system allows Dr. Graber to create 100% customized porcelain crowns in a matter of hours, allowing patients to get what they need in record time and not have to deal with unreliable temporaries. The quality of our CEREC® crowns rivals any made by an outside lab when it comes to aesthetics and durability, and Dr. Graber can also use this technology to provide high-quality veneers and inlays/onlays as well.
Learn More About CEREC® Technology
Intraoral Cameras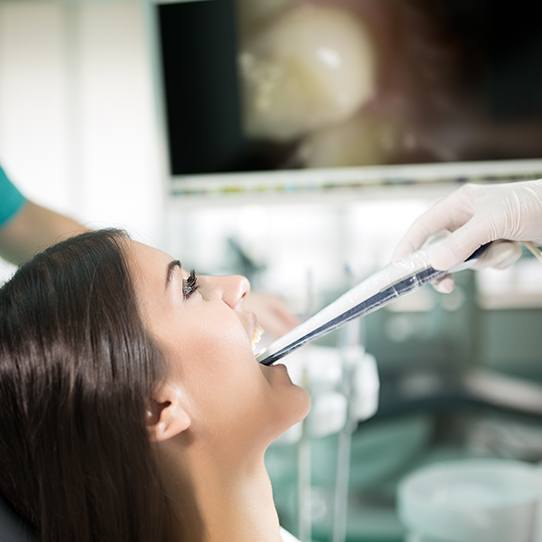 Our intraoral camera not only makes it much easier for our team to examine a patient's mouth, but it also allows us to turn their appointment into a fun and interactive experience. This small device takes high-resolution images of the teeth and gums we can display on a large touch-monitor right next to the patient. This allows Dr. Graber to show a patient their smile from his perspective so they completely understand their needs and are always on the same page as him when it comes to their oral health.
Soft-Tissue Laser Dentistry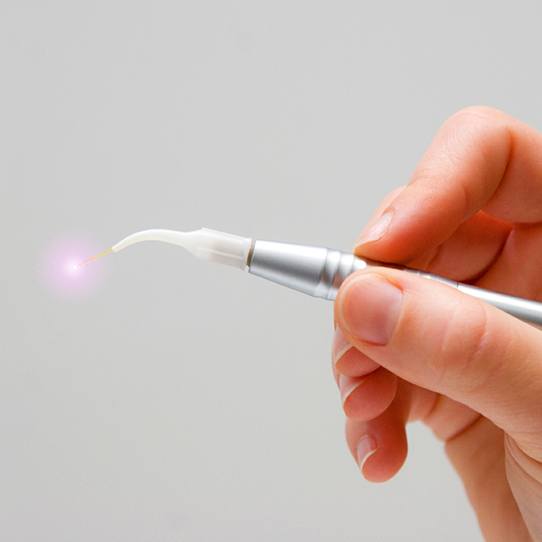 Laser dentistry might sound like something straight out of science fiction, but we use it every day to treat our patients' gums more comfortably and efficiently than ever before. A highly-concentrated beam of light can remove harmful bacteria from below the gum line or reshape the gums to create a more attractive smile, all while limiting pain, bleeding, and swelling to practically non-existent levels. With the laser, you save time and enjoy a more pleasant experience thanks to one device.
All-Digital X-Rays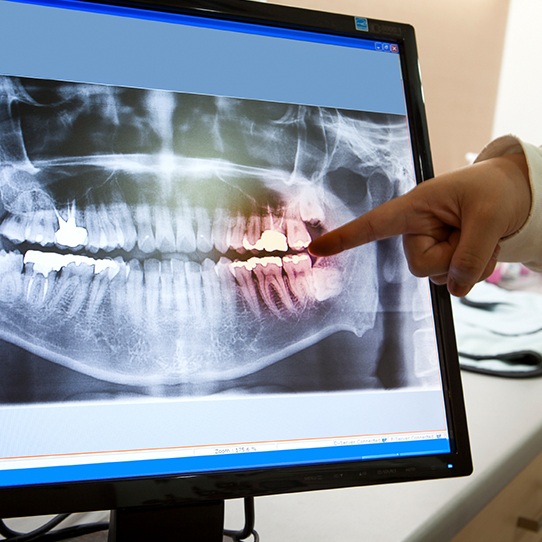 In order to fully understand someone's dental needs, we need to look at the portions of their teeth that are hidden by the gum line. To do this, we utilize digital X-rays. These are much sharper than traditional film X-rays, and they also take a fraction of the time to develop, meaning we can show a patient their own images right after taking them. And, they also emit 90% LESS radiation, allowing our patients and parents to breathe easy.
Digital Impression System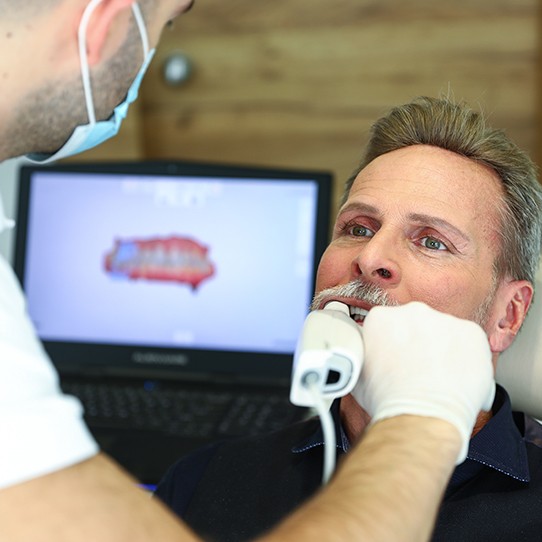 Creating a dental impression used to require a patient to bite down into a mold filled with odd-tasting dental putty. This approach is messy, causes many patients to gag, and often doesn't make an accurate impression! That's why we've fully digitized the process. Now, we simply scan the teeth with a handheld instrument, and within minutes, a highly detailed impression is generated on a nearby monitor. There's no mess, no discomfort, and no need to waste time on retakes!
3D Cone Beam Scanner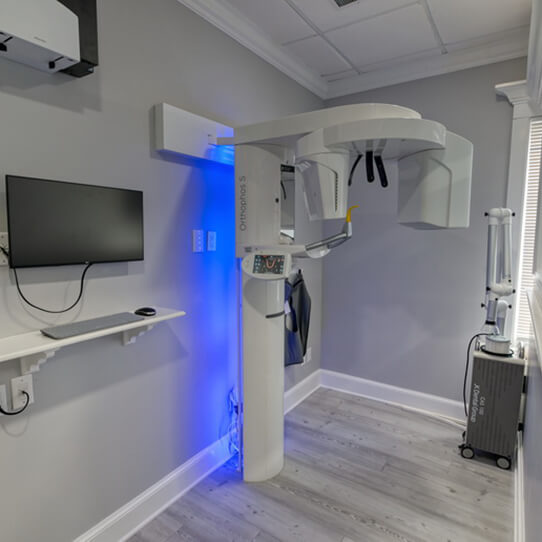 For more complex procedures, such implant placement, we need to know exactly where blood vessels and other important tissues are. Although digital X-rays are useful for cavity detection, they don't give us the full picture. A cone beam scanner provides us with a clear 3D image, allowing us to plan ahead and avoid complications for these complex procedures. That way, you're sure to have a better recovery and better chances of success.
Spring Ray 3D Printer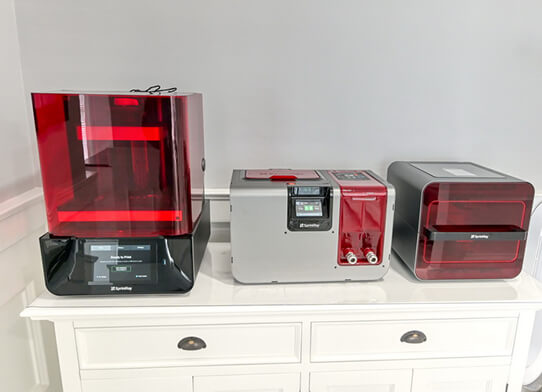 3D printing technology has grown by leaps and bounds in recent years, and now, we utilize it in our office to provide patients with customized, on-demand retainers, sports guards, and night guards. Thanks to this device, the turnaround time for these appliances is extremely short compared to getting them from and outside lab, and any adjustments can be made immediately to ensure the perfect fit. And, should a patient accidentally lose or break an appliance, getting a replacement takes almost no time as well.