October 2, 2020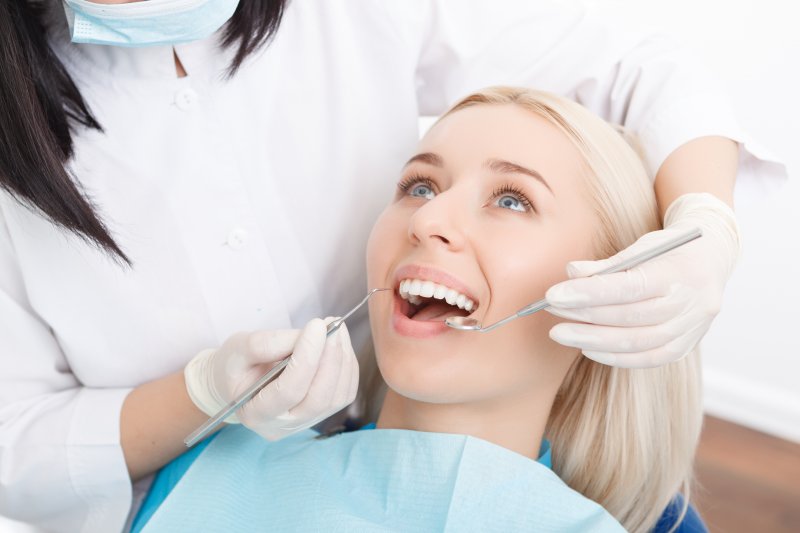 Each day, you work hard to provide for you and your family. You pay each month for a dental insurance plan that is designed to encourage preventive treatment to avoid future problems but is also available to use when issues occur along the way. But how would you feel if you knew the benefits included in your policy expired at the end of the year, causing you to lose valuable money in the process? This is no imaginative scenario. It is reality, and each year, billions of dollars are returned to insurance companies. If you want to learn how you can use your benefits before they expire in Shelton, read on.
If You Don't Use Them, You Lose Them
When enrolling in a dental insurance plan, you agree to pay a monthly premium for access to your available benefits. These are only good for one calendar year. That's right! From January 1 to December 31, your insurer will provide you with an allotted amount to use (your annual maximum) to improve your oral health. Not to mention, you'll likely pay little-to-nothing out of pocket for preventive services like dental checkups and cleanings, dental X-Rays, and maybe even fluoride treatments. While this sounds too good to be true, it's not; however, there is a catch. If you don't use all the money your insurance company provides to you, it is returned to them at midnight on December 31.
This means your benefits do not rollover. Seem unfair? Maybe so, but there are things you can do to avoid losing this valuable money.
3 Ways to Use Your Plan Before 2020 Ends
If you like the idea of entering 2021 with more money and a healthier smile, a dentist shares a few ways you can accomplish this:
Don't wait to schedule your second cleaning. Under normal circumstances, insurance companies require six months and one day between your twice a year dental appointments. However, because of COVID-19, many are waiving this part of their policy and allowing patients to get in for a second visit even if the first one occurred only a month ago. Not only will these visits prevent future problems, but they allow you to get your teeth cleaned and checked now without the additional cost.
Get that root canal or dental crown. If you need restorative dentistry or a more complex oral surgery, don't wait until 2021. Use as much, if not all, of your annual maximum as possible before the end of the year. If necessary, your dental team can break up your treatments and spread them across calendar years to help you avoid out of pocket expenses if you go over your yearly allotment provided by your insurance.
Make sure your dentist is in-network. By choosing to see a dental professional who has already pre-negotiated fees and services with your insurance company, you will save significantly more than someone who chooses a dentist who is out of network.
Deciding to make the most of your dental insurance benefits will ensure you leave 2020 behind with more money in your pocket and a healthy, beautiful smile to ring in the new year.
About the Author
Dr. Neal Graber and his team at Dental Center of Huntington understand that all types of dentistry can be costly. Whether you need preventive, restorative, cosmetic, or oral surgery, you might assume you'll endure financial hardships when attempting to care for your smile. Fortunately, he and his staff will go the extra mile to help you maximize your dental insurance plan to the fullest extent, allowing you to save money and avoid missing out on unused benefits at the end of the year. If you want to learn how you can take advantage of your policy, contact us at (203) 925-1911.
Comments Off on Don't Wait Any Longer! Use Your Dental Benefits Today
No Comments
No comments yet.
RSS feed for comments on this post.
Sorry, the comment form is closed at this time.