July 13, 2021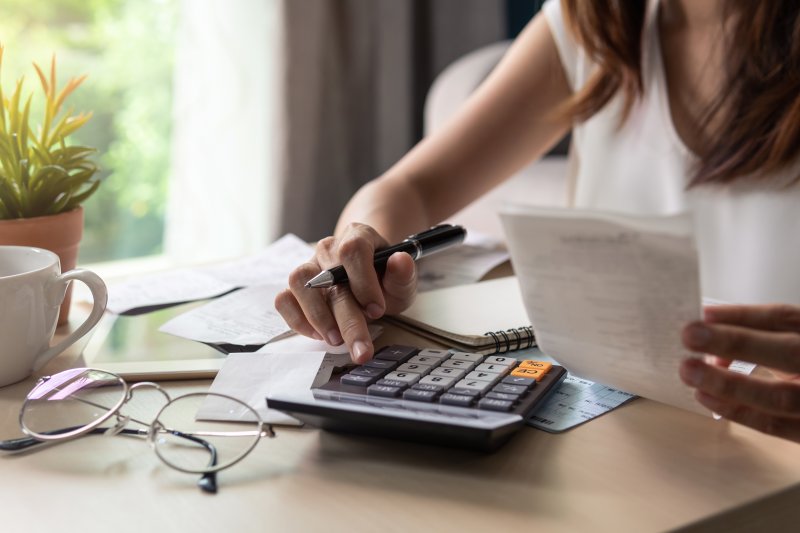 No one should have to be stuck with a smile they're unhappy to have. Thanks to cosmetic dentistry, there are several ways you can improve your grin and achieve your desired results. Are you worried about the cost of treatment? Rest assured – many of the options available don't break the bank. Plus, there are lots of resources you can use that offer financial assistance for dental work. Read on to learn how you can make the smile of your dreams a reality while on a budget.
Which Cosmetic Dental Treatments Are Affordable?
Contrary to popular belief, cosmetic dental treatments are not all expensive! Here are a few budget-friendly ways you can improve your smile:
Cosmetic Dental Bonding
A minor stain, chip, or gap can make you feel self-conscious every time you speak, laugh, or smile. Luckily, cosmetic dental bonding is a simple, quick way to erase these imperfections! Your dentist will apply a composite resin to the flawed tooth and sculpt it to perfection, hiding any problem from view. In just one appointment, you can enjoy a brand-new grin!
Teeth Whitening
It's normal for your teeth to darken or change color over the years – that's just a natural part of aging! If you're ready to restore your youth, consider professional teeth whitening treatment. Your dentist will place hydrogen peroxide whitening gel on your teeth and activate it to lift even the most stubborn stains. In as little as one hour, your pearly whites will be dramatically brighter!
Metal-Free Dental Crowns
Long ago, metal was used to protect and strengthen damaged or decayed teeth. Although it's certainly effective, it's very noticeable and can affect your appearance. Fortunately, your cosmetic dentist offers metal-free dental crowns so you can enjoy a natural-looking and healthy smile!
Are There Ways to Get Help with Dental Bills?
Figuring out how to pay for dental work does not have to be stressful. Here are a few financial options that can make dental bills easier to manage:
Dental Financing – Most dental offices work with third-party financing groups, such as Care Credit and Lending Club, to offer patients a more flexible way to pay their bills. With these options, you can break up the cost of your treatment and stay within your budget.
Dental Grants – Some dental grants can partially or fully cover the cost of dental treatments. However, you must meet the qualifications to be eligible.
Online Fundraising – Crowdfunding is a great way to find financial relief for unexpected dental costs. If you're interested, consider researching different sites to determine the best one for your needs.
Do you need help paying for dental treatment? You're certainly not alone. By using the resources highlighted above, you can start working towards a smile you can proudly show off!
About the Practice
Our team at the Dental Center of Huntington strives to provide every patient with dental care that's bound to exceed even the highest expectations. We use cutting-edge techniques and technology to help you achieve your dream smile in no time. If you're interested in cosmetic dentistry but are on a budget, no worries – we can help! Visit our website or call (203) 925-1911 to learn more about our financing options.
Comments Off on How Can You Enhance Your Smile While on a Budget?
No Comments
No comments yet.
RSS feed for comments on this post.
Sorry, the comment form is closed at this time.