CEREC® Technology – Shelton, CT
The Next Step in Restorative Dentistry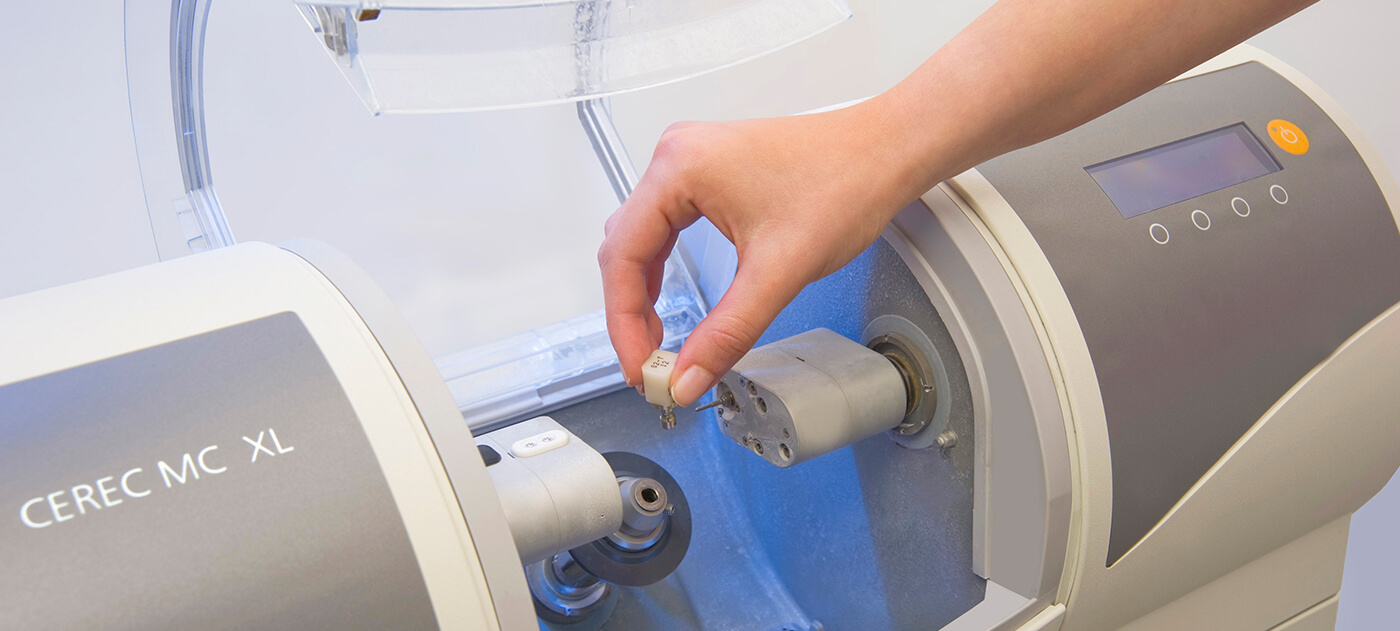 Modern life is hectic, and your time is more limited than ever. Between work, family, and just taking a moment to breathe, the absolute last thing you have time for is a dental problem like a cavity or chipped tooth…but that doesn't mean one won't pop up unexpectedly. Dentistry has been dealing with these kinds of problems for hundreds of years, but even modern methods can be time-consuming, uncomfortable, and require you to sacrifice your already tight schedule. That's where CEREC® can make a difference. This technology enables patients to repair and enhance their teeth in a fraction of the time compared to the traditional method without sacrificing an ounce of quality.
What is CEREC®?
CEREC® actually stands for Chairside Economical Restoration of Esthetic Ceramics, or if that is too much of a mouthful, CEramic REConstruction. It is a suite of hardware and software that allows Dr. Graber to design, fabricate, and place a dental crown over the course of a single appointment using cutting-edge CAD/CAM technology (computer-aided design/manufacturing). With it, he can not only make crowns, but veneers, inlays, and onlays that can be used to reverse dental damage, strengthen weakened teeth, and enhance the appearance and function of the smile, all while helping a patient save a tremendous amount of time.
How Does CEREC® Work?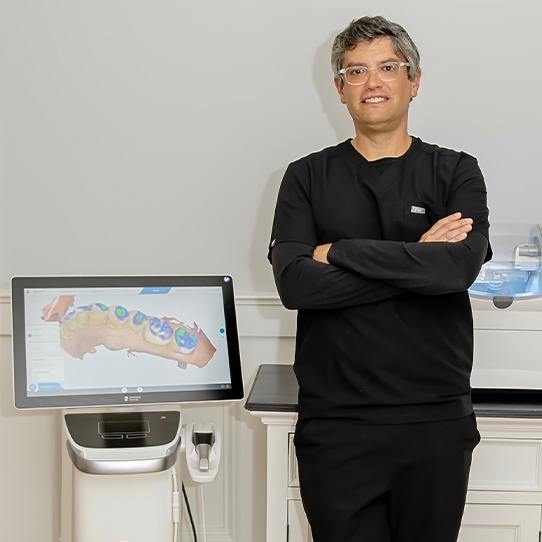 While CEREC® might sound too good to be true on the surface, it's based on longstanding technology that has been utilized by engineers, architects, designers, and fabricators for years.
The CEREC® process can be broken down into a few basic steps:
Exam and Consultation: Obviously, Dr. Graber won't just give you a dental restoration without taking a look at your teeth first! He'll ask you what brought you to our dental office before thoroughly examining your teeth and gums. If you both decide that a CEREC® crown would be the best solution for your problem, he can progress to the next step.
Tooth Preparation: Any decayed or broken portions of enamel will be gently removed from the tooth so the restoration will fit securely over it.
Digital Scan: Traditionally, a physical mold has to be created of the tooth that needs to be repaired so the crown can be designed around it. With CEREC®, Dr. Graber instead scans the tooth to generate a digital 3D model that is then given to CAD software.
Designing the Crown: On a monitor, Dr. Graber can customize the shape, size, and color of your crown based on the scan to perfectly suit your needs. He has spent hours working with this software, which allows him to complete this part of the process quickly and efficiently. In the old days, this would be done by an outside lab and require you to wait weeks to get your crown!
Milling Your Crown: Graber's final design is sent to our in-house milling machine, which carves your crown right before your eyes out of a single piece of high-quality dental porcelain. It's basically 3D printing your new tooth!
Initial Inspection: Once it's finished milling, Dr. Graber will take a look at the crown and make sure it came out exactly as he intended.
Placing the Crown: Graber will cement the crown over your tooth and check that it fits within your bite. He'll make any minor adjustments necessary so that the crown looks and feels like it has always been there.
With that, you're finished, and your new smile is ready for the world!
How Long Does CEREC® Take?
On average, getting a CEREC® crown takes about 1-2 hours, during which you'll simply relax in one of our cushy dental office chairs. Compared to the old method, this is lightning fast. If you've had a crown made the old way, you know the process can easily take weeks from beginning to end!
Why Patients Love CEREC®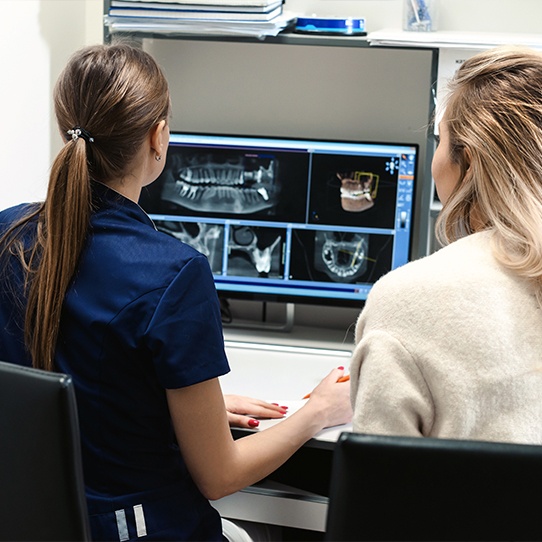 Speed: When it comes to quickly repairing and enhancing teeth, nothing does it faster and better than CEREC®. It allows a patient to get the treatment they need without having to schedule multiple appointments and miss work/school.
No Temporaries: With CEREC®, you won't have to deal with an unreliable temporary dental crown while your final one is being made. You'll walk out of your first appointment with your permanent restoration!
Premier Quality: When it comes to looks, fit, and durability, our CEREC® crowns rival any made by an outside lab, and since everything is done in-house, Dr. Graber is able to deliver better results compared to a dental technician because he works directly with a patient.
Come Experience CEREC® For Yourself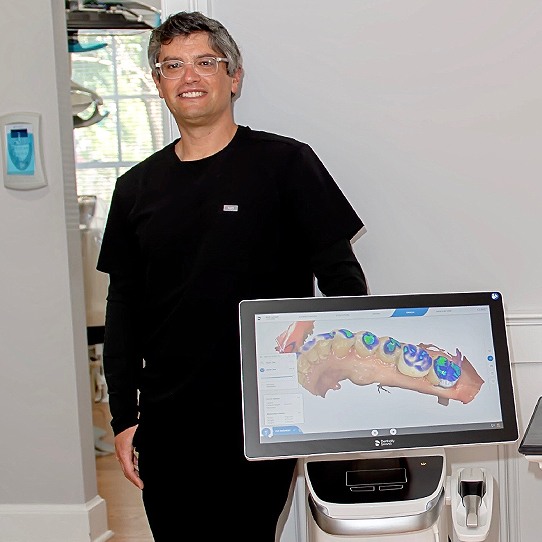 Thanks to CEREC® and Dental Center of Huntington, you do have time to have your tooth repaired or your smile enhanced. This technology is designed to help your dental care fit seamlessly into your life, and it's available to you right here in Shelton. To schedule an appointment and discuss how CEREC® could fix your broken tooth, mend your cavity, or finally give you the bright and confident smile you desire, contact us today. Your appointment will be over before you know it!