Cigna Dentist – Shelton, CT
How to Get the Most Out of Your Cigna Dental Insurance
Investing in your dental insurance plan is one of the best things you can do for your smile and overall health. Whether provided by an employer or paid for by you, this added monthly expense can make a big difference should you face a serious dental problem in the future. As a Cigna dentist in Shelton, Dr. Graber and our team at Dental Center of Huntington are ready to help you maximize your benefits and make sure your out of pocket expenses are as low as possible each time you visit. If you have questions about your policy or would like to know more about ways you can get the most out of your plan, contact a member of our team today. We'll be happy to help.
Cigna Coverage Availability & Fees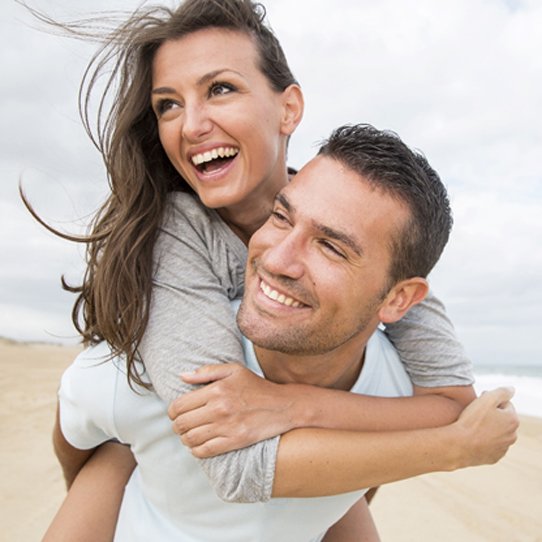 Most Cigna dental insurance have varying monthly premiums, deductibles, and annual maximums; however, the coverage levels look something like the following:
100% preventive services (dental cleanings, exams, X-rays, fluoride treatment, sealants)
80% basic procedures (fillings, tooth extractions, emergency treatment)
50% major procedures (crowns, root canal therapy, wisdom tooth removal, periodontal)
As an in-network provider, your dentist in Shelton has already negotiated terms, fees, and services with a Cigna representative. This ensures you pay the least amount for the services you receive at our office. Depending on your plan, your coverage levels may vary to some degree; however, knowing that your preventive services will cost you little to nothing at all is a welcomed realization.
Even if you face a major or minor problem down the road, your dental insurance company is ready to step in. Once you've met your deductible, the cost of that root canal, periodontal therapy, or a tooth extraction will leave you with minimal expenses while Cigna pays for a majority of the bill.
Not only does this mean dental work is now more affordable than ever, but it also means you can feel confident knowing your smile is in the trusted hands of a dental team who believes in providing first-rate care that won't break your budget.
Meet Jessica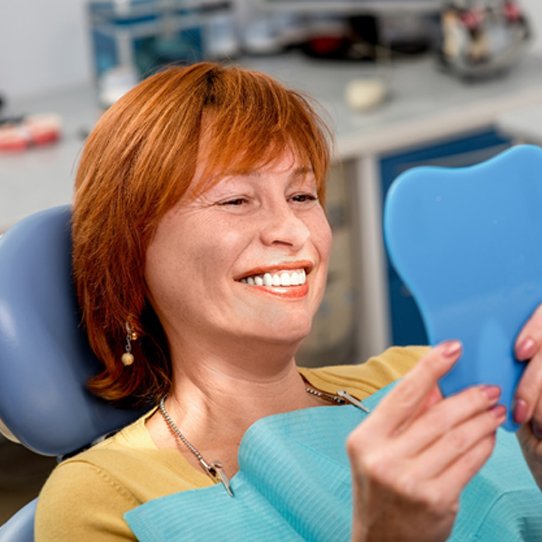 Completing her degree in accounting from Phoenix University, Jessica is the Dental Center of Huntington's office manager. She has been with Dr. Graber's office since it first opened almost 20 years ago, and she is always willing to go above and beyond for patients. From helping individuals better understand their Cigna dental insurance policy to filing paperwork and claims to identifying useful ways to maximize dental benefits, she is an expert when it comes to navigating the insurance world.
Not only will she make the payment aspect of visiting the dentist less stressful, but she will also make sure your claim is paid promptly.
Sikorsky Employees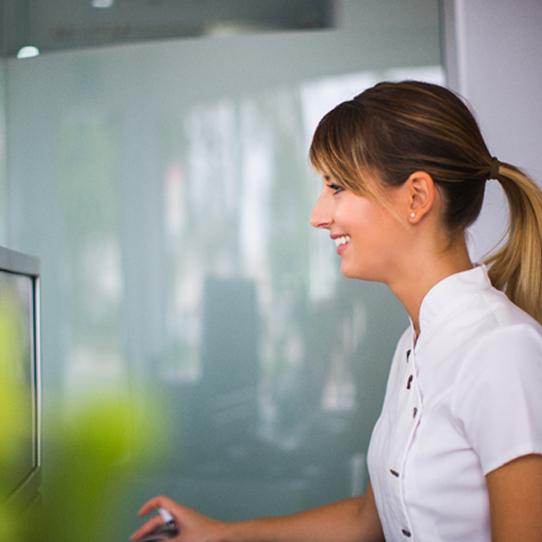 At Dental Center of Huntington, we are pleased to offer the employees of Sikorsky first-rate, high-quality dental care. As a highly reputable company known throughout the world, your Cigna dental insurance is readily accepted at our office. Our team will exceed your expectations each time you visit, ensuring your smile is healthy and ready to go as you work to improve and further the field of aeronautics and global security. Should you have any questions about your Cigna benefits, you can trust that our team is here to help.
F