Dental Crowns – Shelton, CT
Restorations That Look and Feel Natural
Some dental damage is relatively small and easy to hide with a filling or a cosmetic treatment, but if a tooth has been significantly broken or weakened, it will take a more extensive kind of repair before you can safely use it to bite and chew again. Dr. Graber has been using dental crowns to restore damaged smiles for years now, and the modern technology at Dental Center of Huntington has made the process more efficient than ever. Call our dental office today to learn more about dental crowns in Shelton, CT!
Why Choose Dental Center of Huntington for Dental Crowns?
Dentist Extensively Trained in Cosmetic and Restorative Dentistry
CEREC System Creates Crowns in One Visit
All-Digital Impressions for Designing Custom Crowns
What Are Dental Crowns?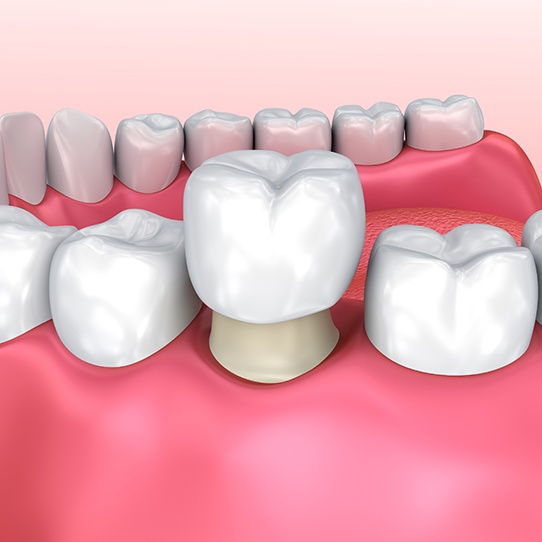 You've probably heard of dental crowns before; they're essentially "caps" placed on top of a distressed tooth and held in place with a special adhesive. While they can be made from many different materials, patients and dentists both tend to prefer ceramic crowns due to the way they mimic a real tooth's appearance (including the way light is reflected). We'll normally recommend crowns if you have a tooth that is cracked, worn down, or severely weakened.
The Benefits of Dental Crowns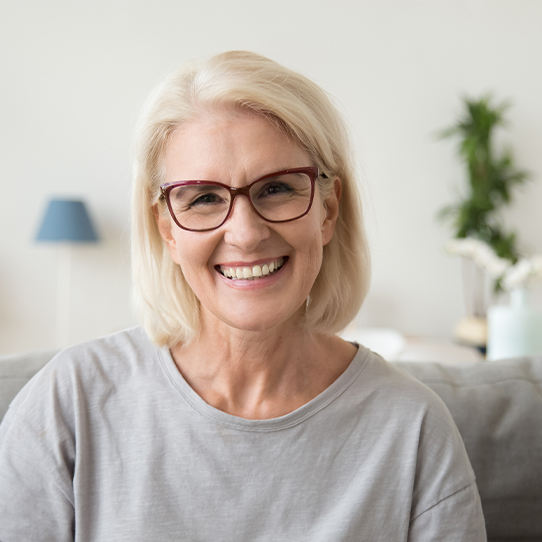 Additional Strength and Support: A badly damaged tooth might end up breaking apart if you continue using it without repairing it first, but a crown can prevent this.
Renewed Aesthetics: A crown can restore the appearance of a tooth as well as its strength and structure.
Replacing Teeth: If a crown is part of a dental bridge or placed on top of an implant post, it can be used to fill in gaps in your smile.
The Dental Crown Process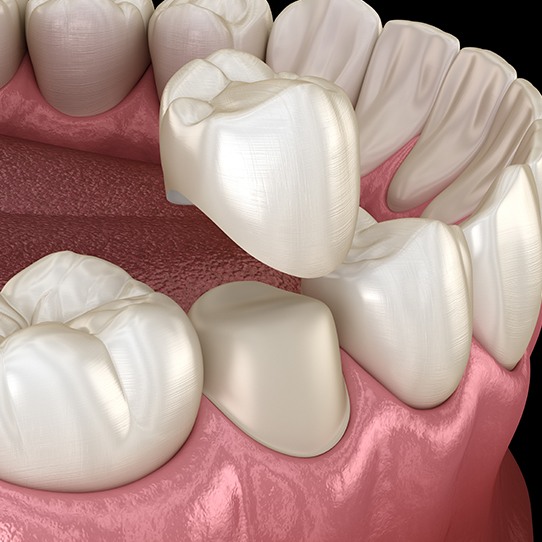 The traditional dental crown process normally takes two visits; the tooth is shaped and prepared during the first appointment, and you receive your customized crown at the second appointment. However, thanks to CEREC, immediately after we prepare your tooth, we can scan your mouth and create a crown using a state-of-the-art milling machine. After making any necessary adjustments, we can attach it to your tooth during the same visit. In other words, the procedure can be completed in just one day!
Signs That a Dental Crown Is Necessary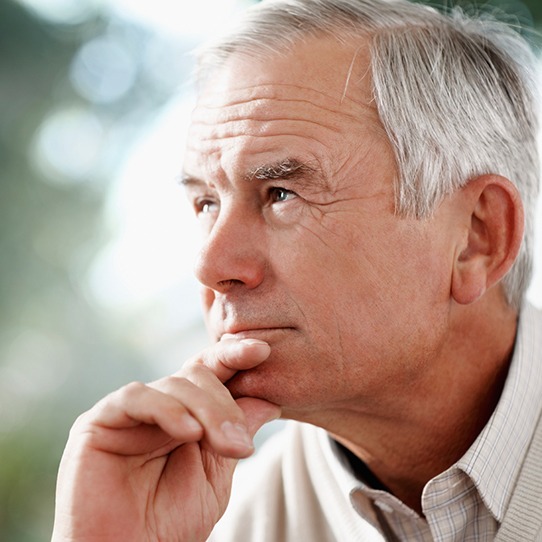 Patients receive dental crowns for various reasons. Here are some signs that they might be necessary in your case:
You have broken a tooth severely enough that it cannot be fixed by other methods.
You have a tooth that is misaligned, misshapen, or has another cosmetic flaw.
Your tooth has been badly weakened by decay, and a filling would not be enough to reverse the damage.
You have just undergone root canal therapy and need to protect and strengthen your tooth afterward.