Dental Crowns – Shelton, CT
Restorations That Look and Feel Natural
Some dental damage is relatively small and easy to hide with a filling or a cosmetic treatment, but if a tooth has been significantly broken or weakened, it will take a more extensive kind of repair before you can safely use it to bite and chew again. Dr. Graber has been using dental crowns to restore damaged smiles for years now, and the modern technology at Dental Center of Huntington has made the process more efficient than ever. Call our dental office today to learn more about dental crowns in Shelton, CT!
Why Choose Dental Center of Huntington for Dental Crowns?
Dentist Extensively Trained in Cosmetic and Restorative Dentistry
CEREC System Creates Crowns in One Visit
All-Digital Impressions for Designing Custom Crowns
What Are Dental Crowns?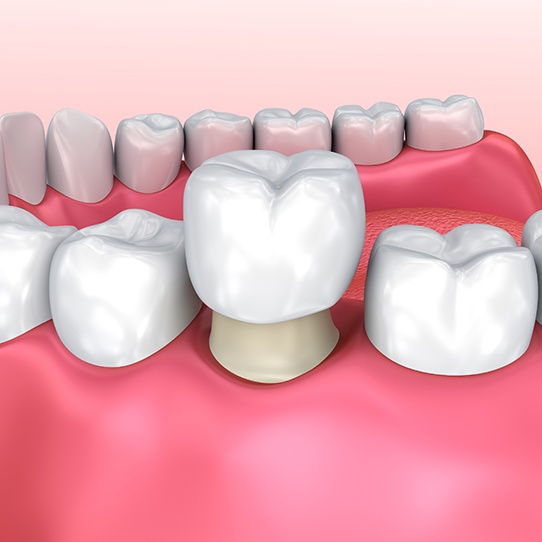 You've probably heard of dental crowns before; they're essentially "caps" placed on top of a distressed tooth and held in place with a special adhesive. While they can be made from many different materials, patients and dentists both tend to prefer ceramic crowns due to the way they mimic a real tooth's appearance (including the way light is reflected). We'll normally recommend crowns if you have a tooth that is cracked, worn down, or severely weakened.
The Benefits of Dental Crowns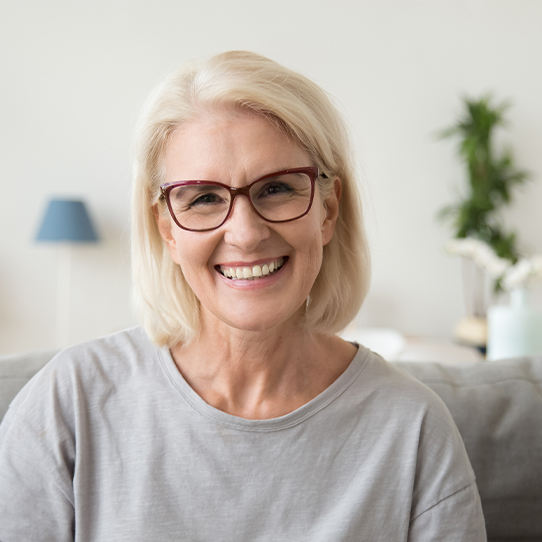 Additional Strength and Support: A badly damaged tooth might end up breaking apart if you continue using it without repairing it first, but a crown can prevent this.
Renewed Aesthetics: A crown can restore the appearance of a tooth as well as its strength and structure.
Replacing Teeth: If a crown is part of a dental bridge or placed on top of an implant post, it can be used to fill in gaps in your smile.
The Dental Crown Process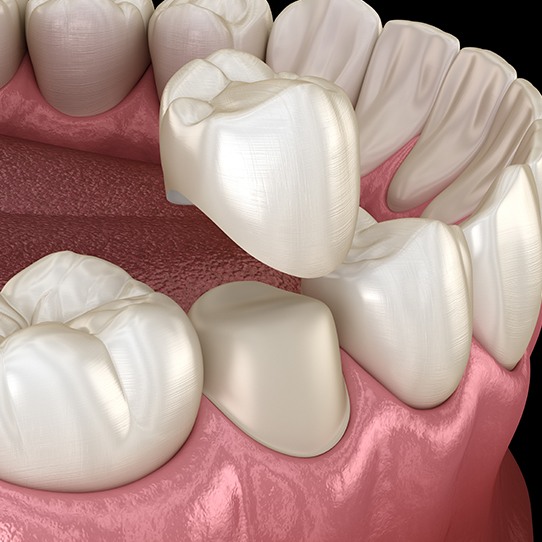 The traditional dental crown process normally takes two visits; the tooth is shaped and prepared during the first appointment, and you receive your customized crown at the second appointment. However, thanks to CEREC, immediately after we prepare your tooth, we can scan your mouth and create a crown using a state-of-the-art milling machine. After making any necessary adjustments, we can attach it to your tooth during the same visit. In other words, the procedure can be completed in just one day!
Signs That a Dental Crown Is Necessary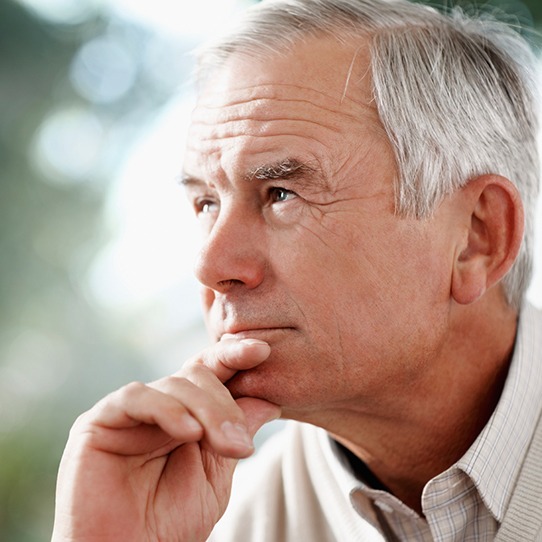 Patients receive dental crowns for various reasons. Here are some signs that they might be necessary in your case:
You have broken a tooth severely enough that it cannot be fixed by other methods.
You have a tooth that is misaligned, misshapen, or has another cosmetic flaw.
Your tooth has been badly weakened by decay, and a filling would not be enough to reverse the damage.
You have just undergone root canal therapy and need to protect and strengthen your tooth afterward.
Understanding the Cost of Dental Crowns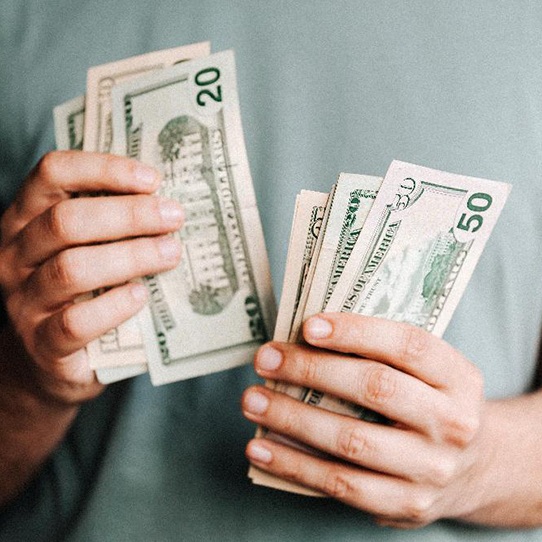 You don't have to worry about an outrageous bill if you need a dental crown. Many things affect the amount you will pay, but our team at the Dental Center of Huntington strives to keep high-quality restorations within everyone's budget. We'll create the personalized plan you need to rehabilitate your tooth without spending your life savings.
Factors That Affect the Cost of Dental Crowns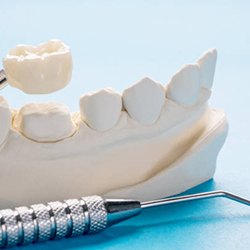 No two mouths or situations are identical, so there's no flat fee for a dental crown. Therefore, many factors will influence the cost, like:
Consultation: You will require an initial consultation. Your dentist will examine your mouth and may suggest imaging and other diagnostic services. Based on the results of your examination, your dentist will create an individualized treatment plan.
Preliminary Procedures: Dental crowns can be used along with other procedures, like root canal therapy or bridges.
Materials: Discounted materials cost less, but you can pay more in terms of aesthetics and durability. It's best to choose high-quality materials to get the most from your investment. We will help you choose the best materials for long-lasting results.
Your dentist will explain your treatment plan and review the costs. You'll know exactly what you'll have to pay before committing to anything.
Does Dental Insurance Cover Dental Crowns?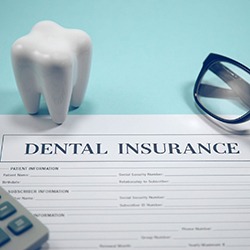 You can use your dental insurance for medically necessary treatments, including dental crowns. Your insurance benefits may cover your consultation, imaging, and any preliminary procedures. Your dental insurance can pay for some of the expenses for your restoration after meeting your annual deductible. You can use your yearly allowance to pay for your treatment. A member of our office will work on your behalf with your dental insurance to maximize your coverage to lower your out-of-pocket responsibility.
Options for Making Dental Crowns Affordable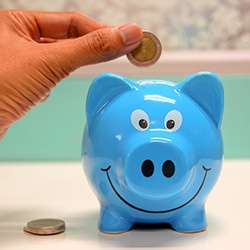 Besides using your dental insurance, we offer other financial solutions to keep dentistry affordable, like:
Traditional Payments: We accept all traditional payment methods, including cash, personal checks, and credit cards.
CareCredit: You can pay for your restoration using monthly installments with little or no interest in financing based on your credit approval.
A member of our office will review your estimate and answer any questions during your consultation. In the meantime, you can contact our office to learn more about the cost of crowns and your payment options.
Dental Crown FAQs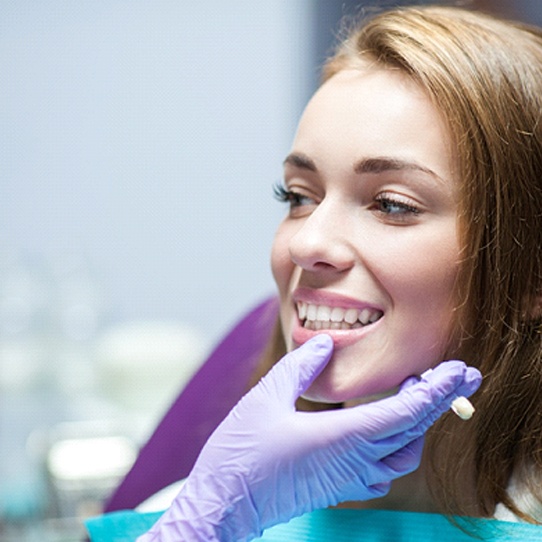 If you've never received a dental crown or maybe you're considering not completing treatment because you don't think you may need one, we encourage you to give us a call as well as look over some of the most common questions our practice hears on this restorative treatment. When you have a better understanding of how dental crowns can make a difference in your day-to-day, we're confident you'll feel far more comfortable about your future care. If your question is not listed, please give the Dental Center of Huntington a call.
Are Dental Crowns Safe?
Dental crowns are 100% safe when they are placed by a dental professional. Keep in mind that our dental crowns are made from zirconia, which is distinctly different than restorations containing amalgam mercury or other metals. That means you have no reason to worry about toxicity affecting your long-term oral or overall health. If you do notice any adverse reasons after receiving your dental crown, including gum irritation, redness, or swelling near your restoration, please give us a call. These are signs that you may have an allergy to the material used. However, reactions like these are exceptionally rare, especially with zirconia.
Do Dental Crowns Get Cavities?
It's not possible for a crown to develop cavities since the materials used to create them are entirely inorganic. While this is true, that doesn't mean the tooth underneath the crown cannot develop cavities. In fact, crowned teeth are just as vulnerable to decay as uncrowned teeth, so do not let your oral hygiene go by the wayside just because you have a dental crown. Plaque can build up around the gum line (or the area where the tooth meets the gums) and cause significant damage to your natural tooth if you aren't careful. Thankfully, preventing this is as simple as brushing twice a day, flossing daily, and visiting our office every six months in a majority of cases.
Do Dental Crowns Feel Natural?
Over the next few days after your dental crown has been placed, you can expect your dental crown to feel increasingly natural. Since crowns are made from incredibly durable materials, they can withstand daily chewing forces. That means eating should not feel strange or foreign to you, especially the longer you have the crown. One of the reasons our office reshapes teeth in preparation for your crown is to ensure your restoration feels comfortable in your mouth. Our digital impression system also provides the most precise blueprint possible of your tooth, further removing human error from the equation during the design and fabrication process.
Are Dental Crowns Covered by Insurance?
Whether you receive a traditional crown or one made from CEREC, it's common for your dental crown to receive coverage from your dental insurance. However, it's not always the case that you'll receive full coverage. Every dental plan is unique, but they almost always classify dental crowns as a "major restorative procedure." In many circumstances, they will receive up to 50% coverage once you've paid off your deductible. However, you won't receive coverage if you've exceeded your annual maximum in that plan.