Emergency Dentist — Shelton, CT
Saving Teeth and Stopping Pain
From broken teeth to severe discomfort, there are many oral health issues that simply cannot wait until your next dental checkup. Without prompt attention, you could end up losing your teeth or suffering from an infection that spreads to other parts of your body. During a dental emergency, do not wait to call the Dental Center of Huntington; Dr. Graber will set up an appointment as soon as possible for emergency dentistry in Shelton, CT, so you won't have to live with the pain a second longer than you need to.
Why Choose Dental Center of Huntington for Emergency Dental Care?
Wide Range of Insurance Plans Accepted
High-Quality Restorations for Tooth Repairs
Various Types of Dental Sedation Available
How We Treat Dental Emergencies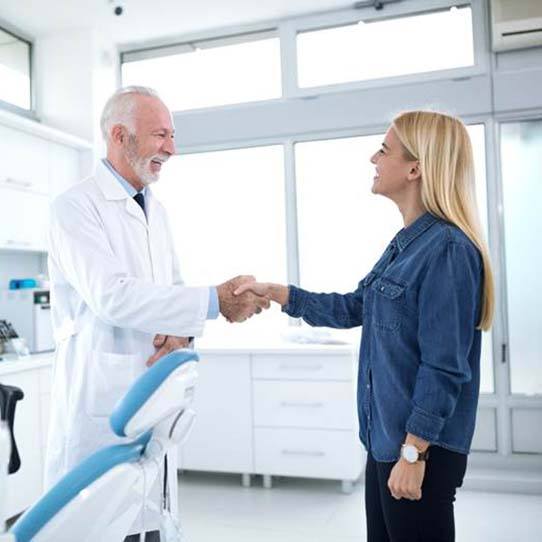 Get an appointment scheduled with our practice: By calling our office to treat your dental emergency, you'll get personalized attention and care to manage and resolve your emergency symptoms. Even ahead of your appointment, a team member will be prepared to offer first-aid tips over the phone.
Receive an emergency exam: When you reach our practice in person, you'll be promptly brought to one of our dental chairs for an emergency exam. Digital X-rays may also be completed if necessary to confirm the extent and severity of your emergency.
Pain relief and review of our findings: After getting you out of any immediate pain and helping you get comfortable, we'll explain our findings with you. This way, you'll have a clear head and be able to make decisions about your care going forward. For example, we'll break down the costs and timeline associated with your emergency treatment.
Get the professional treatment you need: Our team members work quickly to ensure your emergency is handled, whether it's through treatments like dental fillings, crowns, root canal therapy, or another option deemed appropriate by Dr. Graber.
The Most Common Dental Emergencies
Initially, it's up to you to take control of an emergency situation. Your main goal should be to prevent the damage or the pain from growing worse. Since each emergency is different, we'll give you some tips for taking care of yourself when you call our dental office. Of course, it pays to be prepared in advance; below, you'll find a few tips that you should keep in mind during some particularly common emergencies we treat.
Understanding the Cost of Dental Emergencies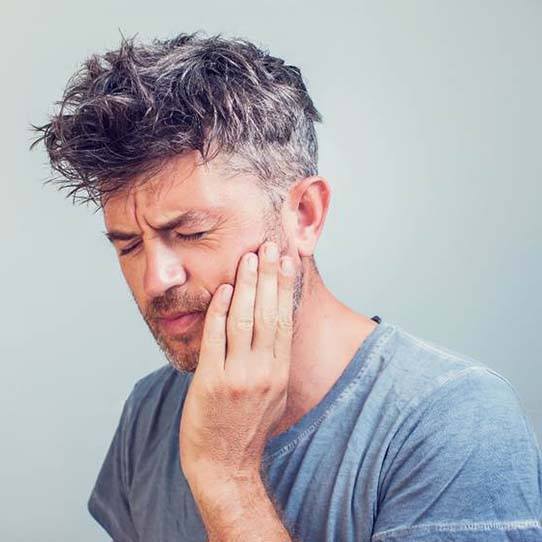 We won't know the overall cost of your emergency care until you've been thoroughly examined; some issues may be resolved relatively quickly while others might require a more involved procedure. We'll help you review your options and offer an estimate. If you have dental insurance, you can normally expect your plan to help pay for any procedure that's intended to fix damage or an injury. Read on to learn more about what contributes to the cost of emergency dentistry in Shelton.
Every Dental Emergency is Different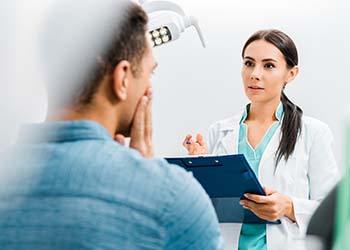 An emergency dental visit is usually inexpensive. During your time at our office, Dr. Graber will examine your mouth to see what treatments are required to get you out of pain and back to normal. It is essentially impossible to provide you with a cost estimate without examining your smile in person and finding the root of the problem. Here are some of the most common services we use in the event of a dental emergency:
Root canal therapy
Tooth extractions
Dental crowns
TMJ treatment
Fillings
And more!
We will always explain what we find before developing your personalized treatment plan. This is where you'll also get an estimated cost of your dentistry so you know exactly what to expect.
Does Dental Insurance Cover Dental Emergencies?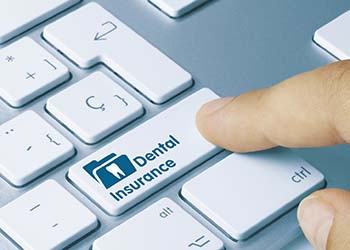 Most dental insurance plans offer some form of coverage for dental emergencies. Typically, one emergency exam a year is covered, and services like root canals, crowns, and other treatments associated with urgent dental care are partially covered anywhere from 50% to 80%. This will all depend on your provider, which is why it's important to confirm with your insurance. We are more than happy to speak with them directly to maximize your benefits and save you money.
Other Options for Making Dental Emergencies Affordable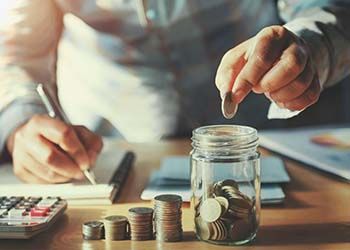 If you don't have insurance, no need to worry! We are committed to making our emergency dental care as affordable as possible. That's why we offer alternative financing through CareCredit! With this option, you can choose low-to-no interest monthly payment plans based on your budget. It's cost-effective and easy to use, which is why many patients prefer it to dealing with insurance. We are ready to help get you out of pain and back to smiling. Please don't hesitate to contact us for help.
Taking Care of Your Smile Can Save You Money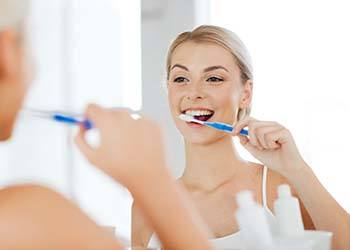 While some dental emergencies are unavoidable, many urgent situations occur because of unchecked infection or damage. By maintaining regular dental visits to our office along with a good at home oral healthcare routine, you can potentially save yourself thousands of dollars in avoided trips to the emergency dentist in Shelton.
Once you notice pain, discomfort, or something abnormal, it's vital to contact us right away. Unlike other medical conditions that can get better with time, dental problems will usually grow worse. That said, if you're worried about cost, the price will only go up if you continue to wait. For example, a simple cavity that requires a filling could turn into a root canal if you're not careful.
How to Prevent Dental Emergencies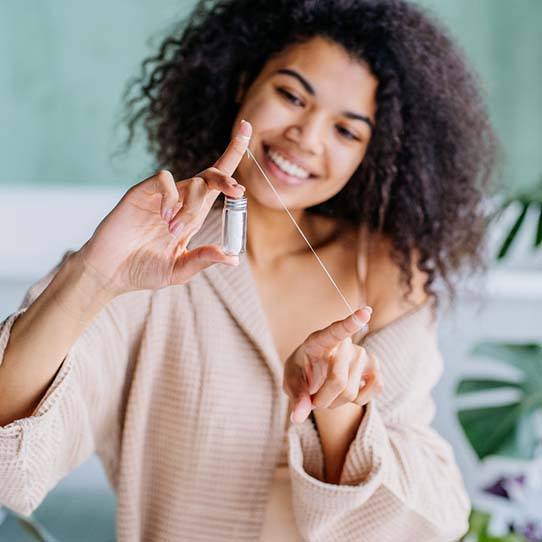 Stopping emergencies from occurring in the first place is always your best option. The following tips can help you and your family keep your smiles safe:
Protect teeth from decay by brushing and flossing twice daily. (It's generally best to use a fluoride toothpaste that strengthens enamel so that it isn't worn down as easily by the acids that oral bacteria produce).
Give up bad habits such as crunching on ice or biting pen tips that could ultimately crack your teeth.
Wear a mouthguard when playing any kind of sport (regardless of whether or not it's a high-contact activity).
Dental Emergency FAQs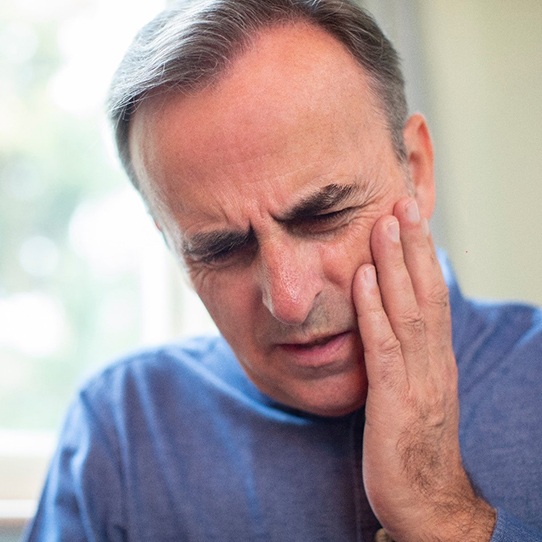 You need to take action when a dental emergency strikes, but it can be hard to do so when you don't feel like you have all the information you need. Is there anything you want to know about our emergency services or dental emergencies in general? Let Dr. Graber and the rest of our team know at your next dental appointment so that they can give you a clear, easy-to-understand answer that will ensure you're prepared for the worst. In the meantime, you can check if the FAQs listed below contain the answers you're looking for.
Should I Visit the Emergency Room First for Dental Emergencies?
There are three specific kinds of dental emergencies where visiting the ER is your best option: jaw fractures and dislocations, serious cuts or lacerations in the face or mouth that lead to unstoppable bleeding, and swelling that gets in the way of breathing or swallowing. In virtually all other circumstances (i.e., any dental emergency that does not put your life at immediate risk), you should visit a dentist first. Most emergency rooms lack the means to effectively treat toothaches, missing teeth, and other common dental emergencies; Dr. Graber and the rest of our team at Dental Center of Huntington have the training and equipment to stop your pain and fix your smile.
My Chipped Tooth Doesn't Hurt. Do I Still Need to Visit?
Any sort of damage to your tooth could potentially expose the inner area to infectious bacteria. Even if you aren't experiencing any pain, you should still schedule an appointment with a dentist as soon as possible. Immediate attention isn't necessarily required; it's generally fine to wait a day or two. Just remember that delaying for too long leads to more opportunities for infections and may cause the chipped teeth to break further.
Should Knocked-Out Teeth Be Placed in Water?
Your top priority should be to keep a knocked-out tooth moist so that the cells on the roots are kept alive as long as possible. However, submerging the tooth in water can lead to damage that reduces the chances of a successful replantation. That's why it's better to soak the tooth in milk or a saline solution instead. However, the best option for preserving a knocked-out tooth is to place it back in the open socket, so make sure you try to do so before placing the tooth in any liquids.
What Does Chronic Bad Breath Mean?
Having bad breath in the morning or after eating certain foods is not a problem, but if you always have bad breath, it could be the sign of a more serious underlying condition. Cavities, gum disease, and dental infections are all conditions that are often accompanied by bad breath. Give your bad breath a few days to go away on its own. If you don't see any improvements, call us to schedule an appointment. We'll check your teeth and gums to see if there are any problems that might require further attention.
Will My Toothache Go Away on Its Own?
Toothaches do not typically go away on their own. For this reason, it's best to schedule a checkup with a dentist to ensure that nothing serious is going on. There are all sorts of potential causes for toothaches, and you will want to rule them out with a professional as soon as you can. Doing this can help you to catch underlying problems before they become more severe.
How Should I Sleep with Tooth Pain?
It can be difficult to get quality sleep when you're dealing with a nagging toothache. Until you are able to see your emergency dentist in the morning, keep your head elevated. This will prevent blood from rushing to your head and intensifying your tooth ache. Additionally, take over-the-counter medication as needed and avoid foods that are acidic, cold, or hard right before bed for improved comfort. A cold compress can also help.
Is my tooth pain from an infection?
If your tooth feels sore or is throbbing, it's likely because of an infection. A bitter taste in your mouth, chronic bad breath, tooth sensitivity, red or swollen gums, or a sore on the gums are other signs that you could have an infection. However, the only way to know for sure is by seeing a dentist who can capture X-rays and provide a detailed diagnosis.
Can I pop a dental abscess on my own?
You should never try to pop a dental abscess on your own. Always get in touch with a dentist right away as either a tooth or gum abscess is considered a dental infection and is therefore a dental emergency. Popping the abscess will only expose your mouth to more bacteria and irritate the area more. Additionally, putting off treatment can allow the infection to spread to other areas of the body.