Invisalign – Shelton, CT
The Clear Alternative to Braces
If you've always wanted straighter teeth but hate the idea of having a mouth full of metal, you're not alone. Many adults and teens avoid getting the orthodontic treatment they need because metal wires and brackets would interfere with their professional or personal lives. Thankfully, at Dental Center of Huntington, we offer the clear alternative to braces: Invisalign in Shelton! This unique treatment can help you comfortably achieve a straighter smile without interrupting your lifestyle. Read on to learn more about Invisalign and give us a call today to schedule your consultation!
Why Choose Dental Center of Huntington For Invisalign?
#1 Can Typically Achieve Results Faster Than Traditional Braces
#2 100% Personalized Treatment for Maximum Comfort & Efficiency
#3 Friendly Dentist With Nearly Two Decades of Experience
How Invisalign Works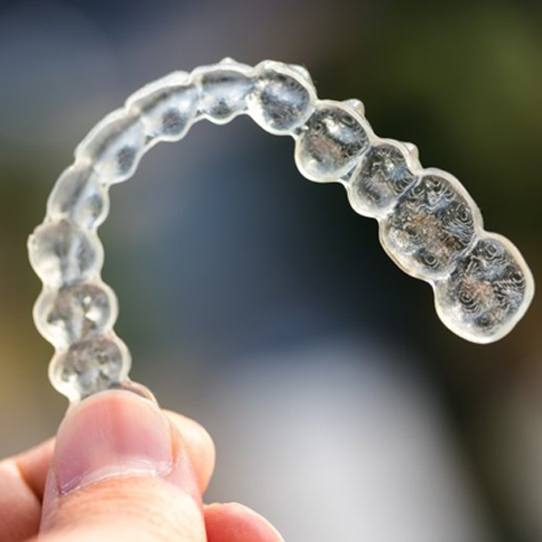 Essentially, Invisalign clear braces use a series of clear plastic alignment trays (aligners) to shift your teeth into their ideal positions. Each set of aligners takes you one step closer to a straighter smile by gradually and carefully pushing small portions of your smile until the whole thing is perfectly aligned. You'll wear each set for 20-22 hours every day for about two weeks, then you'll move on to the next set. You won't need to visit us as frequently as you would with traditional metal braces, but you'll need to visit us every six weeks so your Shelton dentist can ensure your treatment is on track.
Issues Invisalign Can Fix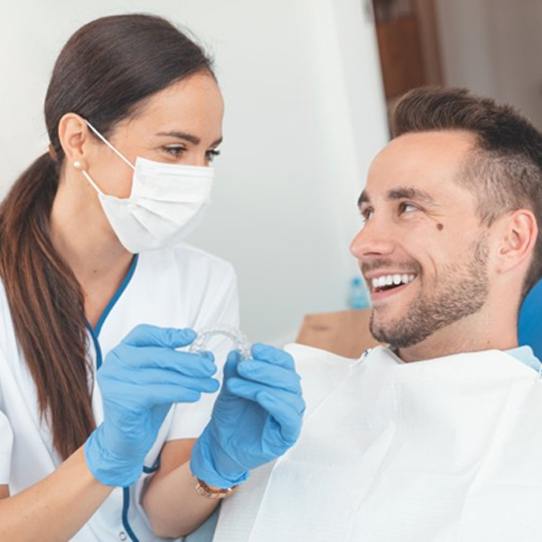 While traditional metal braces are still the best option for those facing severe orthodontic problems, Invisalign can be used to successfully address a wide variety of issues, including:
Crowded Teeth
Teeth that are too close together or overlapping are exposed to more wear and tear than normal, which puts them at a higher risk of chipping and cracking. Thankfully, Invisalign can apply specific amounts of pressure on certain parts of your smile to straighten out crowded teeth.
Gaps Between Teeth
Noticeable gaps between your teeth can make you feel self-conscious about your smile, but they can also increase your risk of oral health issues. Small spaces between teeth can easily trap food debris, plaque, and bacteria, which can cause problems like bad breath, tooth decay, and gum disease. Invisalign can gently close these gaps and help you achieve a healthier, straighter smile.
Bite Problems
Misaligned jaws can lead to bite problems like overbite, underbite, and crossbite. These place extra stress on your jaw joints, which can lead to serious issues like TMJ disorder and teeth grinding. Thankfully, Invisalign can correct mild to moderate bite problems and help prevent these conditions.
The Benefits of Invisalign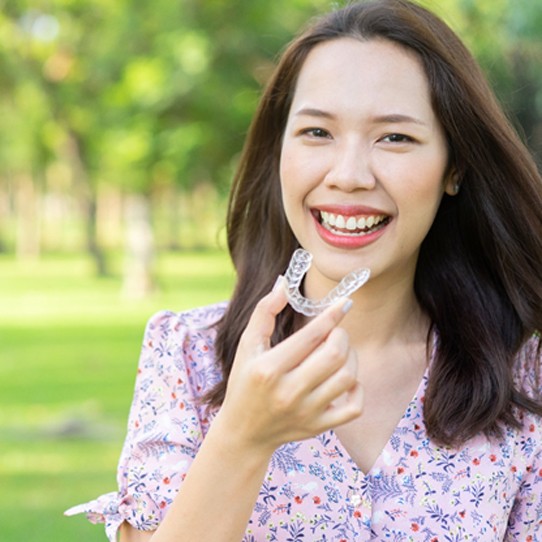 Invisalign is quickly becoming one of the most popular ways to fix crooked teeth, and it's easy to see why! This treatment offers unique benefits like:
Nearly invisible appearance
Comfortable treatment without any poking metal wires or brackets
Freedom to continue enjoying your favorite foods and beverages
Easy to keep clean
Fast results that typically take far less time than traditional metal braces
Understanding the Cost of Invisalign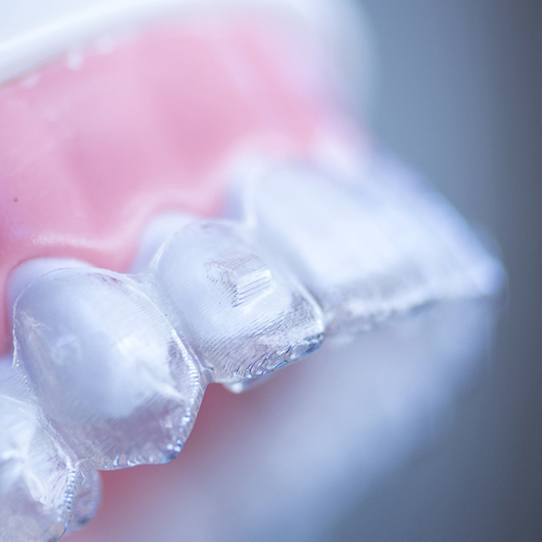 There isn't a pre-determined fee for clear aligners because every treatment plan is unique. The cost of Invisalign in Shelton is based on your specific needs, such as the complexity of your alignment issues. We'll provide you with a personalized estimate during your consultation and explain your payment options. We offer several solutions to improve your smile without draining your wallet.
Factors that Affect the Cost of Invisalign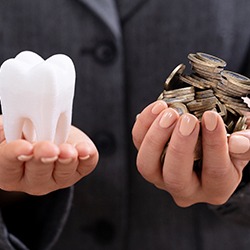 Several factors influence how much you'll pay for the FDA-approved system, like if you're straightening one or both arches. If you need to make significant tooth movements, you'll require more aligners than someone who only needs to close a small gap. You can expect to pay a higher fee if you'll need more aligners than the average person.
Invisalign vs. Smile Direct Club™: Which Costs More?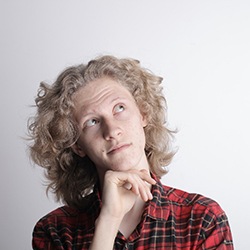 No one wants to spend months dealing with orthodontic treatment. While Invisalign provides faster results than traditional braces, it's common to look for other options to save time and money. You might consider mail-order aligners, like Smile Direct Club™, because they are cheaper, but there are known risks involved. You aren't under the supervision of an Invisalign dentist in Shelton, so certain complications might not be detected. In your effort to pay less, you might spend more down the road for corrective treatments to resolve issues like an unbalanced bite, infections, or loose teeth. You can skip the risk and start your journey to a straight smile feeling confident by choosing your dentist for Invisalign. While it might cost more, you'll be paying for their experience and qualifications. You can't put a price tag on peace of mind.
Does Dental Insurance Cover Invisalign?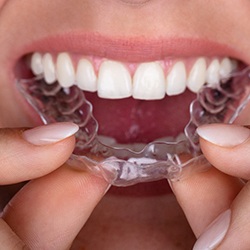 Every dental insurance plan differs, but many offer some coverage for Invisalign in Shelton. If your policy includes orthodontia, you can likely use your benefits to offset the amount you need to pay out-of-pocket. The amount they'll cover varies depending on your plan, but most have an allowance of $1,000-$2,000. Our office will work with your insurance company to maximize your annual benefits to help keep your treatment affordable. We are in-network with several leading insurance companies, including Cigna PPO, Guardian, Aetna PPO, and Anthem BlueCross/BlueShield
Options for Making Invisalign Affordable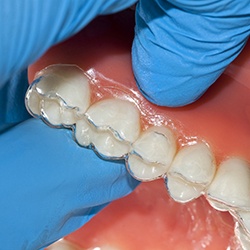 We don't want anything to stand in your way of achieving a healthy, straight smile, especially finances. Our office offers several solutions to make paying for your treatment easier, such as:
Traditional Methods: We accept all traditional payment methods, including cash, check, and most major credit cards.
Third-Party Financing: You can get the funds you need using a third-party financing company based on your credit's approval. You'll repay the funds using a plan that accommodates your budget.
We'll create an individualized strategy and explain your estimate, so you'll know exactly what you'll need to pay before committing to Invisalign. If you're ready to schedule your consultation for clear aligners, or have questions about our payment options, contact our office today to speak with a member of our team.