Replacing Missing Teeth – Shelton, CT
Beautiful, Lifelike Prosthetic Teeth
About 70% of people in the United States are missing a tooth for one of several reasons, such as trauma, decay, or gum disease. When this happens, the remaining teeth could shift out of place, and the risk of fractures, tooth loss, and gum problems increases dramatically. Fortunately, there are plenty of ways a missing tooth can be replaced, and Dr. Graber is here to point you toward the one that's right for you; call Dental Center of Huntington for a consultation today to discuss options for replacing missing teeth in Shelton, CT!
Why Choose Dental Center of Huntington for Replacing Missing Teeth?
Implants Placed and Restored Under One Roof
CEREC System for One-Visit Restorations
Caring, Comfortable Environment
Dental Bridges
Two dental crowns can be combined with a number of false teeth to fill in an empty space in your mouth. The crowns will rest on natural teeth while the false teeth (also called pontics) fill – or "bridge" – the gap. Bridges can be made from a variety of materials, but nowadays we prefer using ceramic that can be shaded to resemble dazzling natural teeth.
Learn More on Dental Bridges
Dentures
Gum disease or a serious oral injury can leave you without most – or any – of your teeth. When this happens, dentures are generally your best option to replace every tooth at the same time so your smile can function normally again. The base will be made from acrylic and blend in with the gum tissue that it rests on. You can also get a special kind of denture known as a "partial" that can fill in multiple empty spaces in your mouth while fitting between your remaining healthy teeth.
Learn More on Full & Partial Dentures
Dental Implants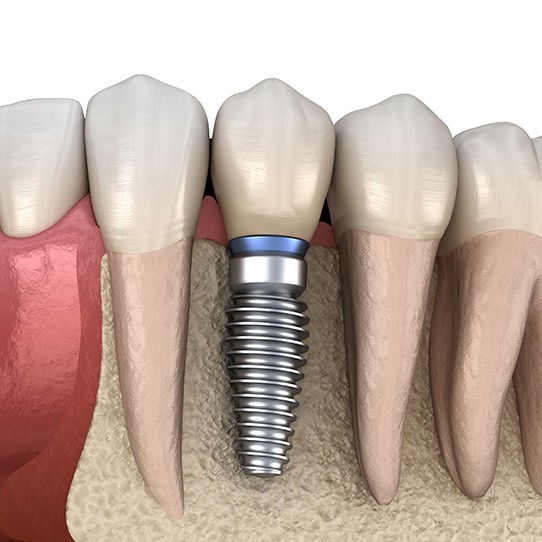 For years, bridges and dentures were your only options when it came to replacing teeth, but nowadays, you have a third choice: dental implants. An implant is a thin metal post that fuses with your jawbone so that it acts as an artificial tooth root. This provides a strong foundation for new teeth, but it also provides the stimulation that the jaw needs to prevent bone loss. If you've lost any number of teeth at all, implants can provide the natural-looking, lifelong solution you deserve.