Veneers – Shelton, CT
A Simple, Versatile Way to Enhance Your Smile
There are, unfortunately, many different obstacles that can get in the way of attaining your dream smile. You might have tetracycline stains or other forms of discoloration that would not be easily addressed by whitening. You may also notice teeth that have become worn down, chipped, misaligned, or even misshapen. It can get to the point where you don't know where to start making improvements. Fortunately, Dr. Graber has a way to address all these flaws at once! Call Dental Center of Huntington today to schedule a consultation and ask about porcelain veneers in Shelton, CT.
Why Choose Dental Center of Huntington for Veneers?
High-Quality Porcelain for Long-Lasting Results
Dentist with Cosmetic Training and an Artistic Touch
Comfortable, Modern Dental Office
The Benefits of Veneers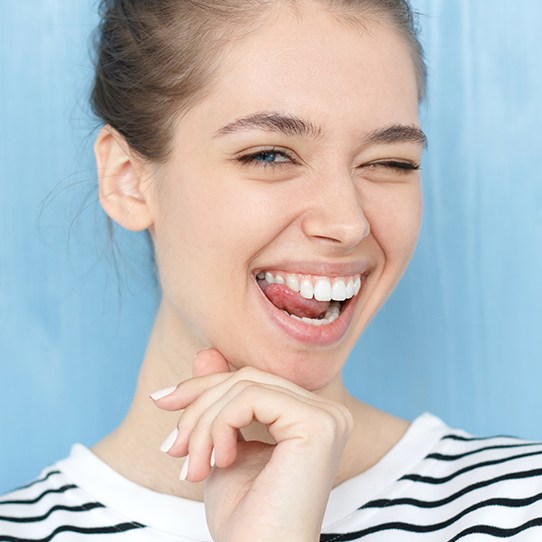 Improved Appearance: When veneers are placed on your teeth, they completely hide all manner of cosmetic flaws. And since they're made of carefully shaded porcelain, most people won't realize that you've had dental work done.
Stain Resistance: Since veneers aren't as porous as tooth enamel, they aren't as easily stained by dark-colored foods.
Conservative Solution: Veneers don't require as much extensive shaping of the teeth as crowns do, so you'll be able to save more of your natural tooth structure while enhancing your appearance.
How Do Veneers Work?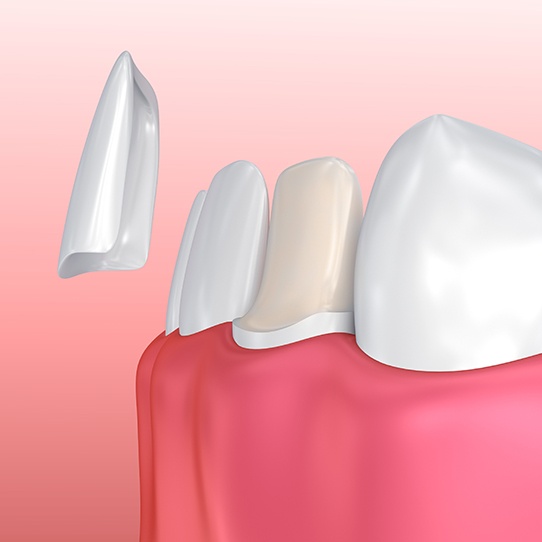 First, you need to schedule a consultation so that we can create a treatment plan for you. After determining how many veneers you'll need and where they'll be placed, we'll prepare your teeth for the procedure. It may take a few weeks for your veneers to be made, so you'll receive temporary versions to wear in the meantime. Once they arrive, we can permanently bond them to your teeth and make any last-minute adjustments that are required.