Children's Dentistry – Shelton, CT
Helping Young Smiles Grow Strong
Any child who is old enough to have teeth is also old enough to develop cavities. If you want your little one to have a beautiful, healthy smile once they reach adulthood, you need to make sure that their teeth are well-cared for as they develop. Dr. Graber has the gentle touch and expertise needed to help your child feel at ease during their treatment; schedule their first visit for children's dentistry in Shelton, CT at the Dental Center of Huntington today by calling our dental office.
Why Choose Dental Center of Huntington for Children's Dentistry?
Sedation Options for Keeping Your Child Calm
Rare, High-Quality Oral Hygiene Products
Caring, Nurturing Dental Office Environment
Dental Checkups & Teeth Cleanings for Kids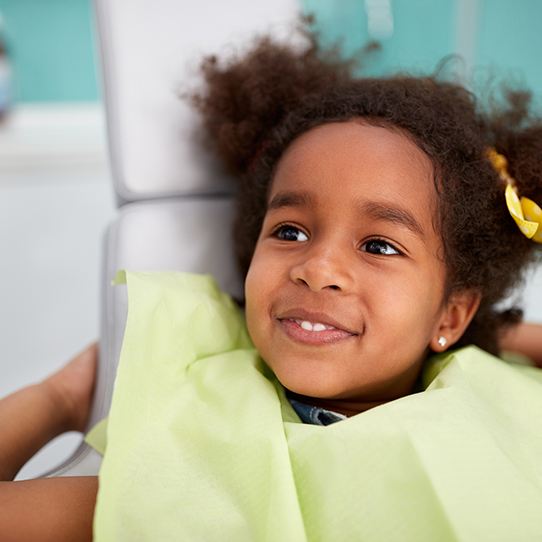 Your child's first checkup will go much smoother if you help them feel at ease before you arrive at our dental office. Take the time to tell them about what is going to happen and be sure to speak about your own dental experiences in a positive manner. During a regular appointment, we'll check your child's teeth and gums for plaque and tartar. We can also advise you on stopping bad habits such as thumb sucking and teach your little one the best tooth-cleaning techniques.
Dental Sealants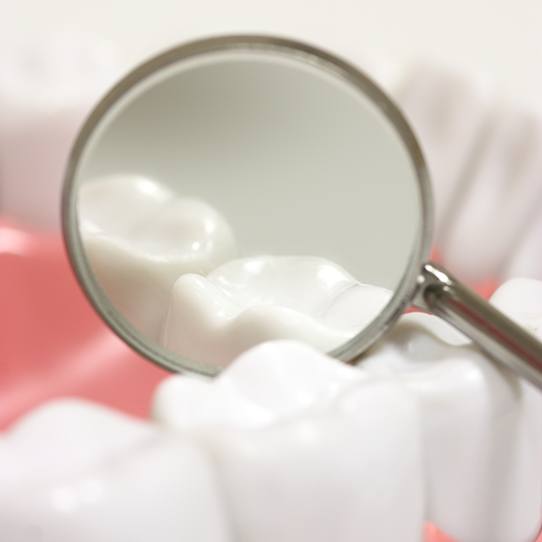 Tooth decay remains a very common childhood disease, and the molars near the back of the mouth are particularly vulnerable while your little one has yet to fully develop their brushing skills. To stop bacteria and food particles from becoming trapped in the crevices of these hard-to-reach teeth, we can apply special coverings called dental sealants to the chewing surfaces. The sealants act as barriers that greatly lower the risk of decay.
Silver Diamine Fluoride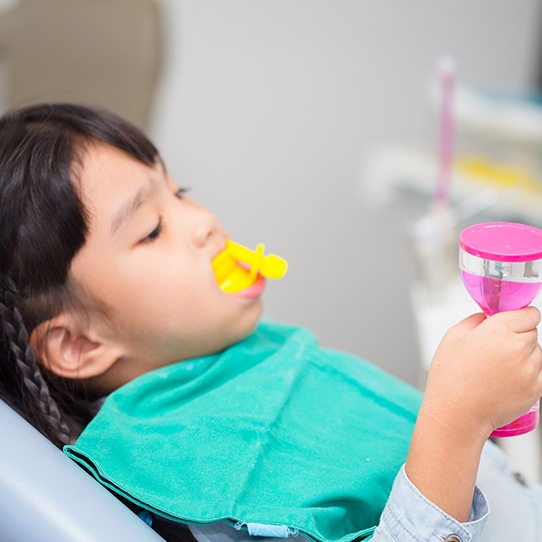 On its own, fluoride can strengthen and rebuild your teeth, but when mixed with silver, it can also help kill the bacteria in your mouth that play a role in tooth decay and gum disease. Silver diamine fluoride (SDF) is a special liquid substance that was approved for use in the United States in 2014. If your child is already suffering from a cavity, SDF can be used to stop the decay from growing worse and prevent the bacteria from spreading to other teeth.
Tooth-Colored Fillings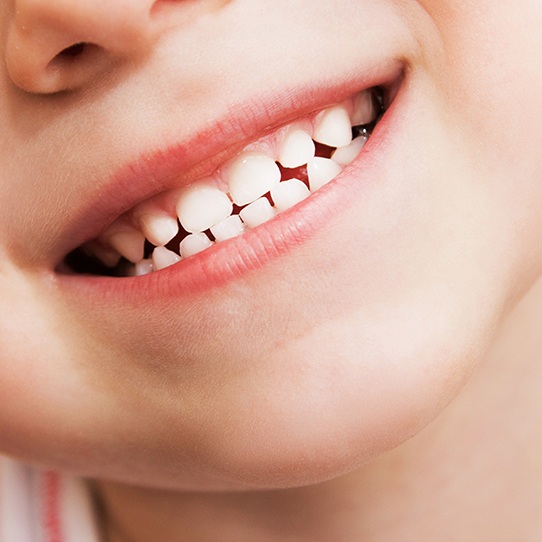 Even after tooth decay has been treated, the cavity it formed is left behind. Fillings are necessary to protect and strengthen teeth that have been damaged this way, but a metal filling might leave your child feeling very reluctant to smile. That's why we typically use tooth-colored composite resin instead, as it can be shaded and molded to blend in with the enamel so well that your little one's peers will only see a dazzling, natural smile.
Athletic Mouthguards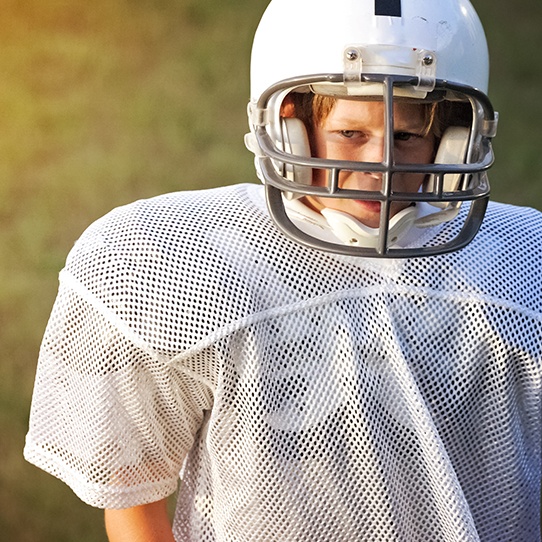 It's a wonderful thing for your child to have a sport that they love, but you should never let them head out onto the field without making sure their smile is well-guarded first. Virtually all forms of physical activity carry a risk of oral injury, so it's important that your child wears a mouthguard that can protect their teeth and jaw should an accident happen. Our customized mouthguards are designed to be as comfortable as possible so that there's less of a chance that your little one will "forget" to wear them.