Dental Bridges – Shelton, CT
Restore a Complete Smile with a Dental Bridge
Modern advancements in dentistry can preserve natural teeth for longer than ever; however, tooth loss is still a prevalent issue. Whether from decay, infection, or trauma, we can replace your consecutive missing teeth with a dental bridge in Shelton. We offer several solutions to replicate the teeth you've lost while creating results that look and feel natural. You'll have a smile that you'll be proud to show off.
Why Choose Dental Center of Huntington for Dental Bridges?
Personalized treatment plans
CEREC technology
Implant placement and restoration
What is a Dental Bridge?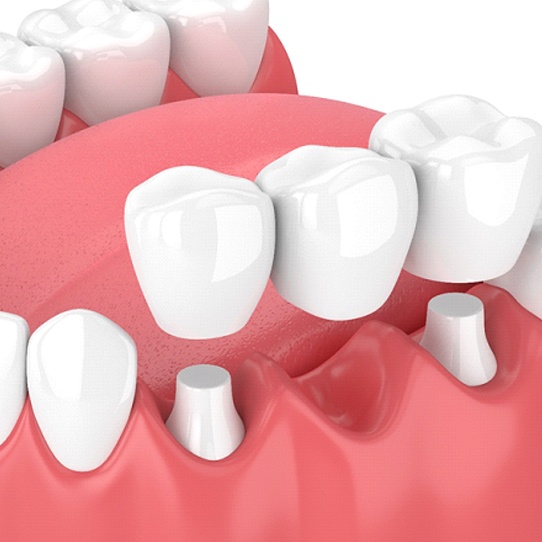 Every tooth is essential for maintaining a healthy smile. Losing even one will cause your jawbone to slowly deteriorate because it isn't being stimulated by the root. Over time, your remaining teeth won't have the support they need. They will drift out of alignment, increasing your risk of tooth decay and gum disease. Eventually, they may even fall out. A dental bridge prevents common issues associated with tooth loss by bridging the gap between one or more missing teeth in a row. Your remaining teeth will have the stability they need while you regain a confident, functional smile.
Types of Dental Bridges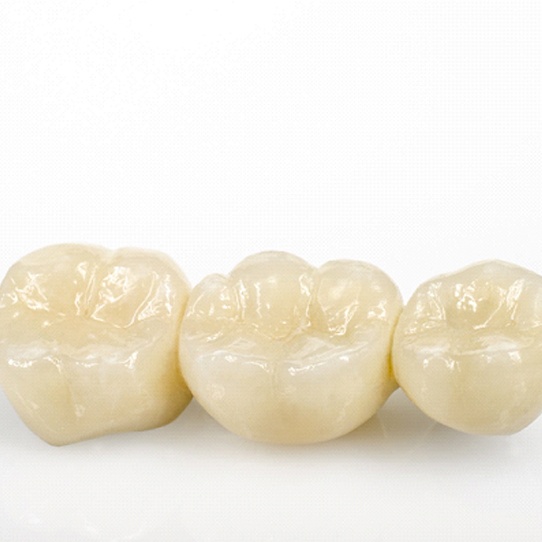 Innovations in dentistry provide more options than ever to replicate lost teeth. Your dentist in Shelton will evaluate your oral health and discuss your goals to determine which solution is right for you:
Traditional Dental Bridge
A traditional fixed bridge has been used for decades to replace one or more missing teeth. We take a digital impression of your mouth to recreate the crowns of your lost teeth. They'll be made using CEREC technology to match your real teeth, so no one will notice they aren't your own. Your bridge is held in place by bonding customized dental crowns over the adjacent teeth. Unfortunately, this means their structures will be altered permanently; however, you can have a complete smile in just a couple of appointments. Your bridge and crowns will last for about 7-10 years before needing to be replaced.
Implant Bridge
An implant bridge differs from the traditional method because it doesn't require dental crowns. Instead, 1-2 dental implants are surgically placed into your jaw to anchor your bridge to your bone. Your adjacent teeth won't be altered or undergo stress from supporting the bridge. The dental implants will hold it in place while also serving as new tooth roots. As a result, they are the only method to preserve your jaw to stop bone loss. You'll avoid future dental problems while using a solution that's proven to last for decades.
The Benefits of Getting a Dental Bridge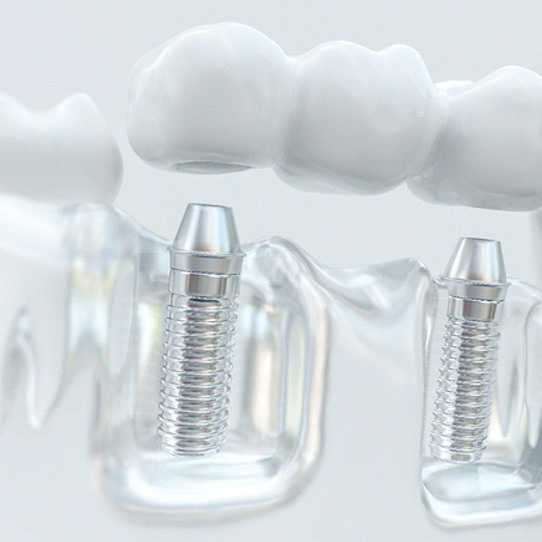 Missing teeth cause several consequences for your oral health and quality of life. Replacing your lost teeth with a dental bridge provides many benefits, including:
Natural-looking results
Improves your confidence
Durable, personalized restorations
Improves your oral health
Look younger
Maintain a nutritious diet
Schedule Your Consultation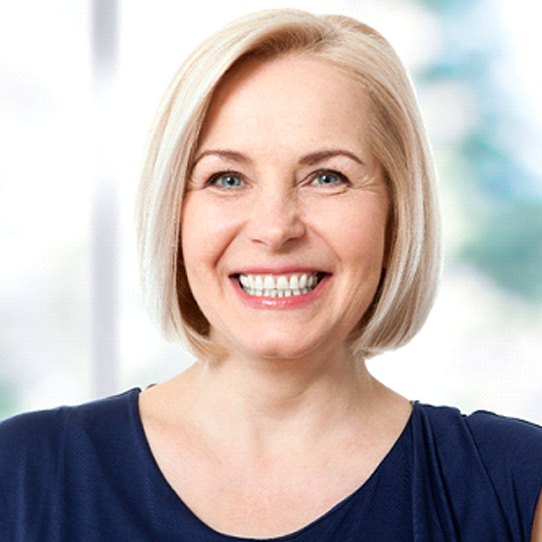 Don't feel embarrassed by your missing teeth any longer. Contact our office today to schedule your consultation for a dental bridge. We'll create a functional, attractive smile using the art and science of dentistry.