Cosmetic Dentistry – Shelton, CT
Redesigning Your Smile
When it comes to your teeth, even the smallest flaw could leave you too embarrassed to smile openly in front of others. At the same time, a subtle change or improvement could give your self-esteem a much-needed boost so that you can confidently show off your grin to the world. Have you been thinking about getting veneers, whitening, or another procedure to create the smile of your dreams? If so, the process will be nice and easy if you choose to visit Dental Center of Huntington. Schedule a consultation to discuss cosmetic dentistry in Shelton, CT with Dr. Graber by calling our dental office today.
Why Choose Dental Center of Huntington for Cosmetic Dentistry?
High-Quality Cosmetic Crowns Made in One Visit
Fully Customized Care for Each Patient
Dental Office Committed to Combining Science and Artistry
Porcelain Veneers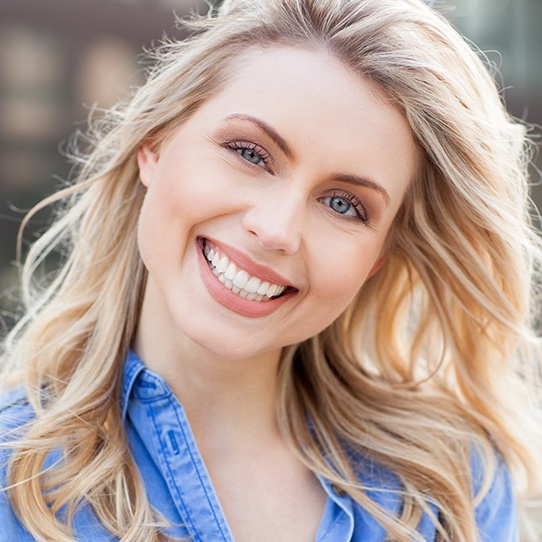 A veneer is an ultra-thin shell made from the highest quality porcelain that is attached directly to the front of a tooth. They completely cover the normally visible surface area, hiding all manner of stains, chips, cracks, gaps, and other cosmetic imperfections. When well cared for, porcelain veneers can last well over a decade, and they are highly resistant to stains caused by coffee, tea, berries, tomato sauce, and other dark-colored foods and beverages.
Lumineers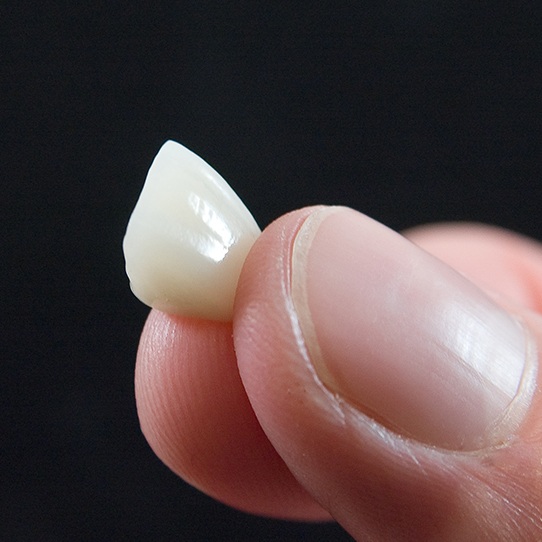 You might have heard of Lumineers as an alternative to traditional veneers. As you might expect, the two treatments are very similar. However, Lumineer shells are even thinner than veneers – in fact, they are about the same width as a contact lens. Because of this, they can be attached to your teeth right away without the need to remove a small amount of enamel first. This less-invasive approach means that Lumineers can be removed in the future if you want.
Metal-Free Dental Crowns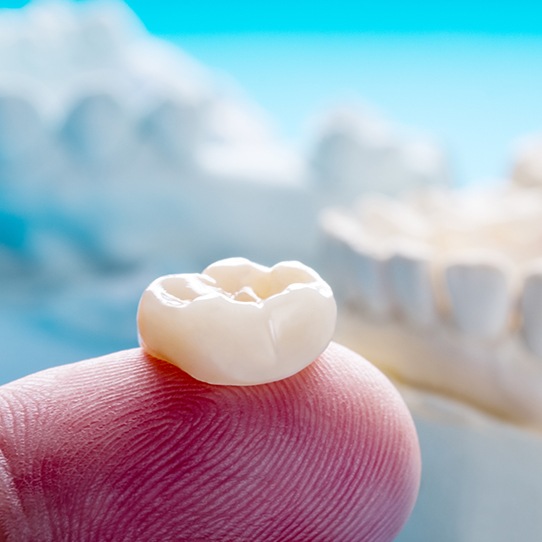 Metal dental crowns have long been used to protect and strengthen damaged teeth. Because of their appearance, however, they are usually a very distracting addition to your smile. A metal-free, all-porcelain crown is a much more natural-looking option, as it closely resembles a real tooth in terms of both color and the way it reflects light. Our CEREC milling machine can design and create your crown during a single visit, so there's no need to wait for your new and improved grin.
Cosmetic Dental Bonding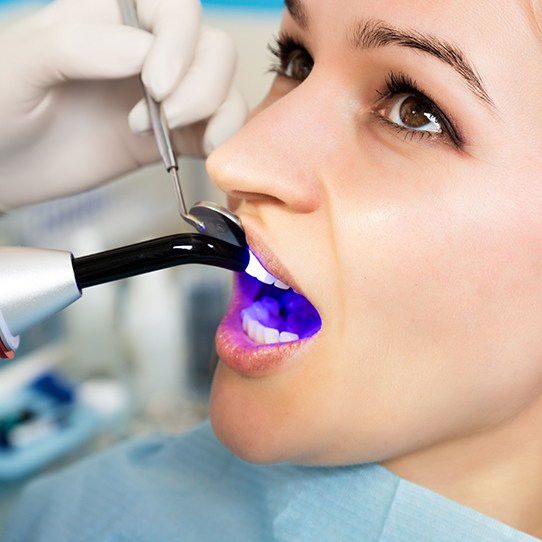 Some cosmetic procedures take multiple appointments, but certain flaws can be quickly masked in about an hour with cosmetic bonding. An enamel-colored composite resin is applied to a tooth and carefully molded so that it blends in with the surface. This is a quick, cost-effective solution for minor cracks and discoloration as well as a number of other cosmetic imperfections. The process is normally done in about 30 to 60 minutes, and the results can last for several years before needing to be touched up.
ZOOM!® Teeth Whitening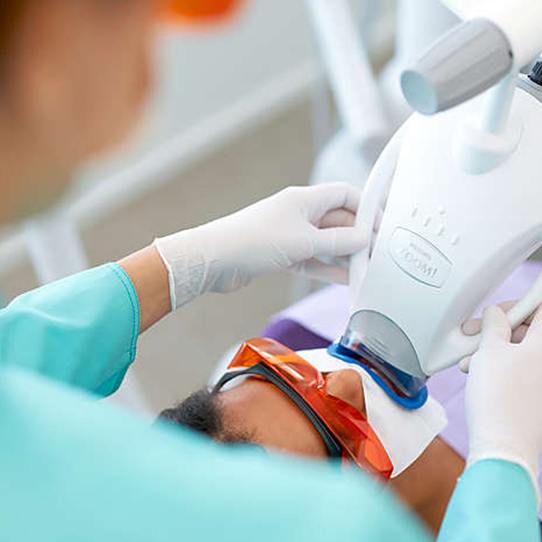 Your smile can gradually lose its gleam over the years thanks to stains and other forms of discoloration – but thanks to ZOOM! Teeth Whitening, you can brighten it again in less than an hour! After covering your lips and gums, Dr. Graber will place hydrogen peroxide whitening gel on your teeth and activate it so that it penetrates the enamel and breaks up the stain particles underneath. It's a safe, effective, and quick way to make your grin several shades whiter.
Learn More About ZOOM!® Teeth Whitening
Gum Recontouring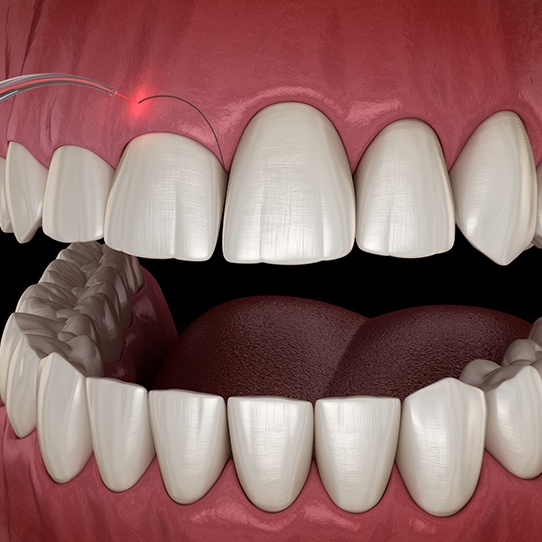 Most people are worried about their teeth when they think about their less than perfect smile, but do you find your eyes being drawn to your gums instead? An excessive amount of gum tissue can make your teeth look smaller and shorter than they should. To restore balance to your grin, you can have the extra tissue removed with gum recontouring. We'll use a soft-tissue laser for the procedure in order to make the overall process as comfortable as possible.
Virtual Smile Design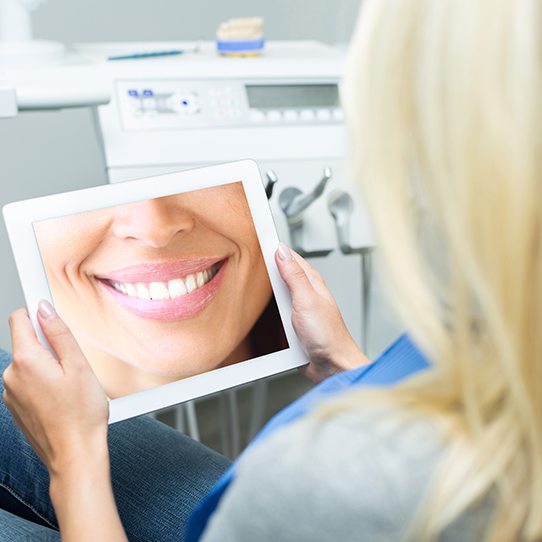 What kind of transformations are possible with cosmetic dentistry? Are your expectations realistic? Will you be satisfied with the end result? To answer these questions to your satisfaction, we can use special virtual smile design software to alter digital pictures of your teeth to create a "preview" of what your grin will look like after a procedure. We can even give you a copy of the images so that you can think it over at home – just so that you can be confident that you're making the best decision for your teeth!