Tooth Extractions – Shelton, CT
Does a Tooth Need to Be Removed?
Dr. Graber wants nothing more than for you to enjoy a mouth full of beautiful, healthy teeth for life. When an infection or an oral injury occurs, he'll do everything possible to save the remaining dental structure. But, if a tooth needs to be removed, you won't have any reason to worry; our team at the Dental Center of Huntington will make sure you're comfortable during tooth extractions in our Shelton, CT dental office, and we'll help you find a suitable way to fill the gap afterward. Get in touch with us today if you think one of your teeth has to go.
Why Choose Dental Center of Huntington for Tooth Extractions?
Sedation for Stress-Free Extractions
Implants Placed In-House; No Referrals
Dental Office with Relaxing, Caring Atmosphere
Common Reasons for Tooth Extraction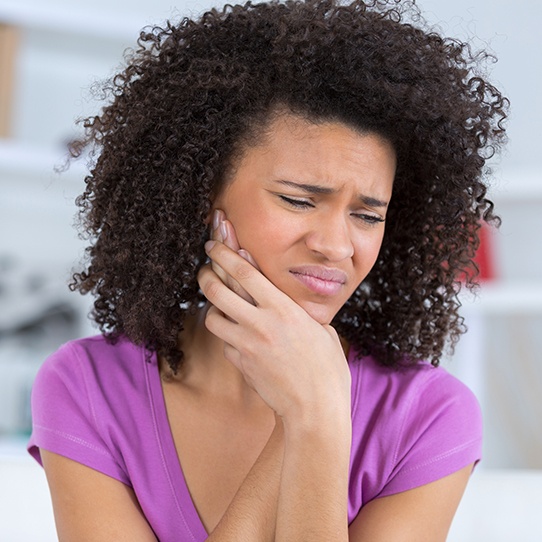 Tooth extractions are performed for a number of different reasons, with some of the most common being:
Extensive Tooth Decay: Root canal therapy can often save a badly decayed tooth, but an extraction might be necessary if an infection grows too severe and causes too much damage.
Severe Tooth Breakage: The normal response to a broken tooth is to place a crown on it. However, repairs may not be possible when the breakage occurs at or near the gum line.
Impacted Teeth: A tooth that fails to erupt through the gums can cause pain, overcrowding, and damage to your other teeth. Generally speaking, the wisdom teeth have the highest risk of becoming impacted.
How Tooth Extractions Work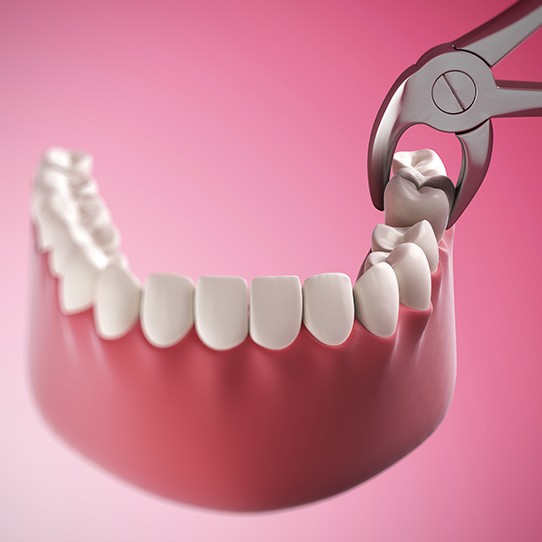 First, Dr. Graber takes an X-ray of the tooth and the surrounding area in order to plan the procedure. Some extractions are simpler than others; the tooth can be loosened with an instrument called an elevator before it is removed with forceps. If there's not enough visible tooth for the elevator or forceps to work, surgery can be performed to remove the surrounding bone and gum tissue so that extraction is possible. (The tooth might be removed in sections if the roots are traveling in different directions.)