Dentures – Shelton, CT
Enjoy Having a Full & Complete Smile Again
At Dental Center of Huntington, Dr. Graber understands how uncomfortable, inconvenient, and difficult it can be to just go through your daily life when you're missing teeth. While you may have heard your grandparents complain about their ill-fitting dentures, today's dentures have come a long way since then. Their incredible durability and natural appearance make them a great way to rebuild your smile, whether you've lost just a few teeth or a whole mouthful. To schedule a consultation and find out if dentures in Shelton are right for you, contact us today!
Why Choose Dental Center of Huntington for Dentures?
Expertly Crafted and Personalized Prosthetics
Highly Trained Restorative and Cosmetic Dentist
Dental Implants Placed In-House
Types of Dentures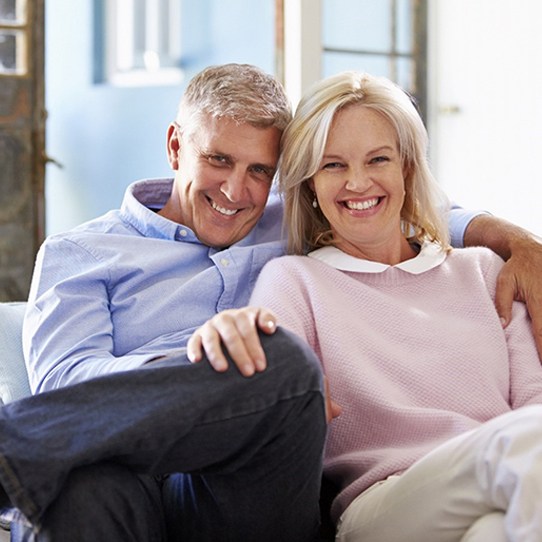 Depending on the extent of your tooth loss and the state of your oral health, Dr. Graber may recommend one of the three main types of dentures:
Partial Dentures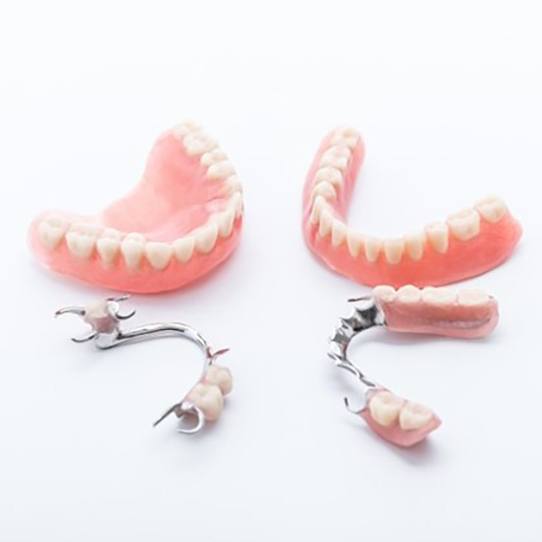 Even if you're only missing a few teeth here and there, eating and smiling can make you feel self-conscious. Fortunately, a custom-made partial denture can complete your smile in such a way that onlookers shouldn't be able to tell the difference between your denture and your natural teeth.
Made of a gum-colored acrylic base and a metal wire, a partial denture fits into your smile like a lost puzzle piece. Prosthetic teeth will be created in the exact spots to fill the gaps in your grin. They'll be personalized to mimic the size, shape, and color of your original pearly whites.
Full Dentures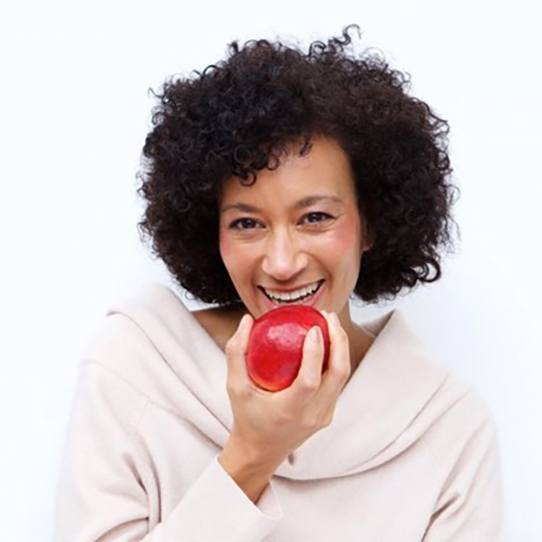 A full denture brings back an entire row of lost teeth. This custom-fit prosthetic sits comfortably on top of your gums. Natural suction should be enough to keep it in place, but a bit of denture adhesive can also help.
Implant-Retained Dentures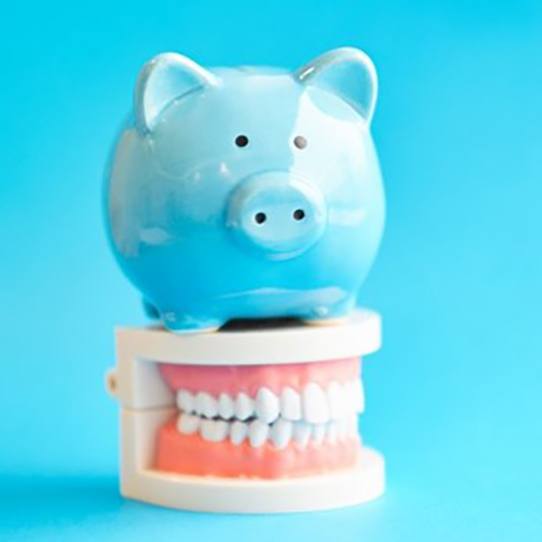 If you're looking for a more secure solution, implant-retained dentures may be just the treatment for you. Your dentist in Shelton can place just four to six dental implants per jaw. As the titanium posts fuse with the jawbone, they can provide enough support for a full or partial denture. Because of this integration, an implant-retained denture can last significantly longer than its traditional counterparts.
Benefits of Dentures
By choosing to restore your smile with dentures, here are just a few of the benefits you can look forward to:
Enjoy a long-lasting solution to tooth loss
Regain your ability to bite, chew, speak, and smile easily
Eat a variety of crunchy, healthy foods like vegetables, improving your general health
Boost your self-confidence and overall appearance
Enjoy a natural-looking smile
Understanding the Cost of Dentures
As with any type of dental work, the cost of dentures can vary greatly from patient to patient. During your consultation, Dr. Graber will go over all of the factors that will affect the price, some of which include:
The number of teeth you're missing
Whether you choose to receive dental implants
The materials your denture will be made of
Any preparatory work you'll need (tooth extractions, gum disease therapy, etc.)
Our practice offers in-network savings for a wide variety of dental insurance plans. A member of our team will gladly look over your policy and maximize your benefits to lessen your out-of-pocket expenses. We can also help you break up your cost into reasonable monthly installments through a CareCredit plan.