Periodontal Treatment – Shelton, CT
Stopping the Progression of Gum Disease
If you're an adult over the age of 35, you're more likely to lose teeth to gum disease than to cavities. As plaque and tartar build-up in your mouth, the bacteria they contain will infect your gums and gradually destroy the tissues anchoring the teeth in place. If Dr. Graber finds any warning signs of gum disease, he can develop a periodontal treatment plan to stop it from growing any worse and save your smile. Call Dental Center of Huntington today for periodontal treatment in Shelton, CT if you notice that your gums have become swollen or are bleeding easily.
Why Choose Dental Center of Huntington for Periodontal Treatment?
Progressive, Highly Educated Dentist
Caring Environment for Adults and Children
Different Forms of Sedation for Overcoming Anxiety
Scaling & Root Planing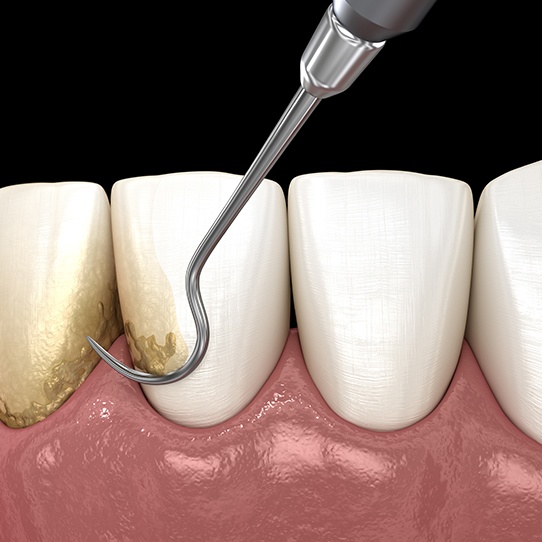 A regular cleaning won't be enough once an infection has advanced to the point where bacteria-filled pockets have started to form in the gums. For more advanced forms of gum disease, we'll perform scaling and root planing (which are often collectively referred to as a deep cleaning). Scaling gets rid of plaque and tartar from wherever they're hiding, including below the gum line. After that, we'll need to plane (or smooth) the roots to create a surface that the gum tissue can reattach to.
Arestin® Antibiotic Therapy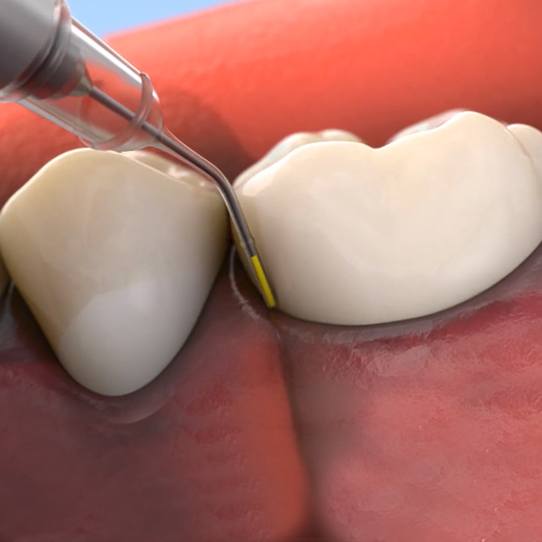 Once gum disease has taken hold, it can be very difficult to get rid of entirely. After a deep cleaning, it's usually necessary to use antibiotics to continue to fight the bacteria. In many cases, Arestin is the preferred antibiotic for periodontal treatment. A powder made of thousands of tiny spheres is placed on infected areas, where they can gradually release the medication they contain in order to reduce the infection and encourage the gums to heal.