Dental Implants – Shelton, CT
Regain Your Strong & Confident Smile
Missing teeth can change your entire life, leaving you nervous about smiling in front of others or making it difficult to eat the foods you love. There are several options for tooth replacement, but one stands out above the rest in how close it comes to looking and feeling like your original, natural teeth: dental implants. Over 5 million implants are placed in the United States every year, and the patients who receive them enjoy healthier, stronger grins as a result. Call the Dental Center of Huntington today to schedule a consultation with Dr. Graber to discuss tooth replacement with dental implants in Shelton, CT.
Why Choose Dental Center of Huntington for Dental Implants?
Entire Procedure Completed Under One Roof
Expertly Crafted Restorations
Skilled Restorative and Cosmetic Dentist
What is a Dental Implant?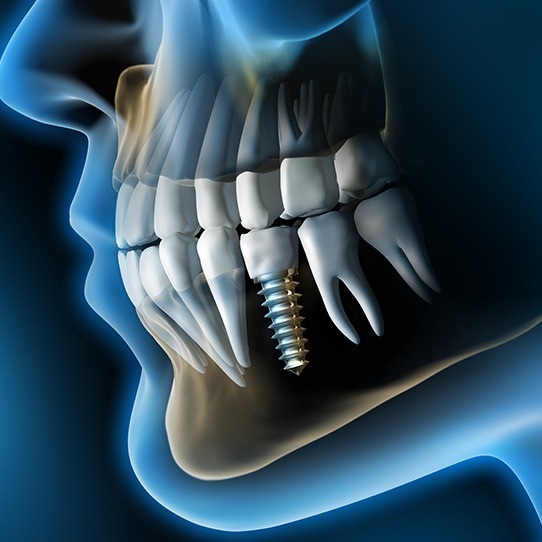 Instead of directly replacing teeth, dental implants are meant to provide a foundation for a dental prosthetic such as a single crown, a dental bridge, or dentures. The implant itself is a thin titanium post that is normally shaped like a screw, and it is inserted into the jawbone in the areas where teeth have been lost. The bone joins with the titanium through a process called osseointegration, effectively turning the implant into a sturdy new "root" for artificial teeth.
Benefits of Dental Implants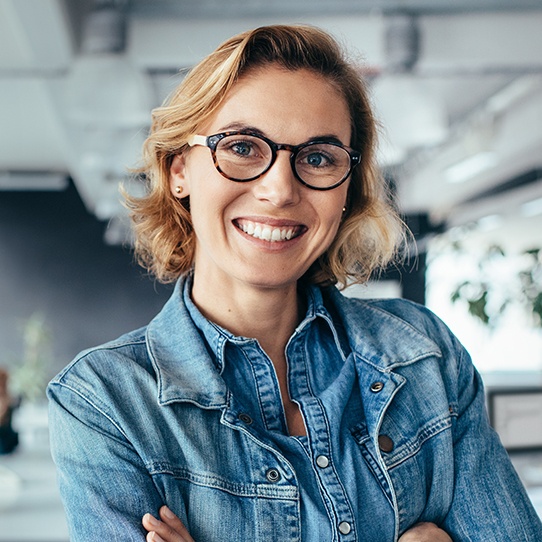 Just like traditional bridges and dentures, implants help your mouth function normally again so that you can eat, speak, and smile without reservation. But implants have many additional advantages as well, such as:
An Improved Appearance: Tooth roots are necessary to stimulate bone growth in your jaw. Implants provide such stimulation, which stops the bone from breaking down. This prevents your facial structure from collapsing, helping you maintain a younger appearance.
Natural Look and Feel: Once your implant has joined with your jaw and has been topped with an expertly customized restoration, it will look, feel, and function like your natural teeth.
Improved Diet: The chewing strength implants provide lets you enjoy all your favorite foods again.
Easy Maintenance: You can take care of your implants by brushing and flossing every day as you would normally.
Longer Lifespan: Your typical traditional denture or bridge might last roughly 10 to 15 years, but implant posts can stay in the mouth for decades.
Are Dental Implants Right for You?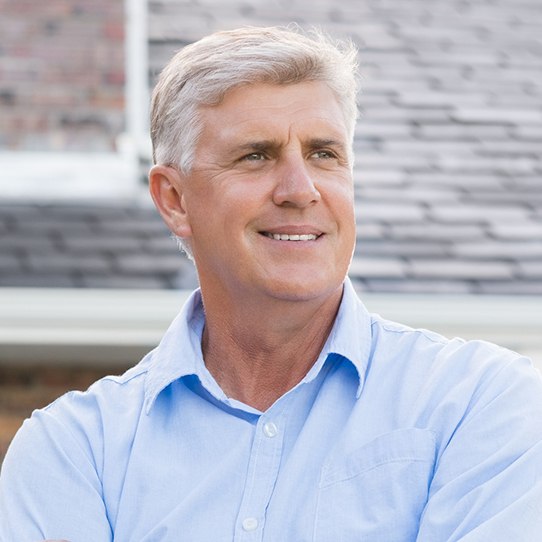 Before implant surgery, Dr. Graber needs to take X-rays of your mouth to confirm that there is an adequate amount of bone tissue available and that there are no oral health issues that might cause the implant to fail. We can then start planning the procedure based on how many teeth have been lost.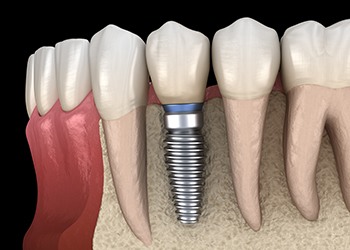 Missing Single Tooth
About 120 million people in the United States are missing at least one tooth. A single implant can be used to fill such a gap. We can attach a lifelike ceramic crown to the post once your mouth has completely healed after the placement surgery (which typically takes a few months).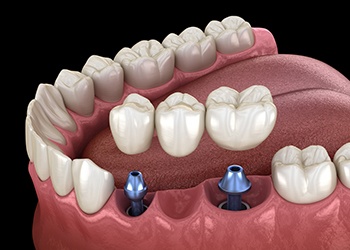 Missing Multiple Teeth
A dental bridge can replace several teeth in a row, but the downside is that permanent changes have to be made to some of your natural teeth in order to place the restoration. However, we can preserve these teeth by using a pair of dental implants to support a bridge instead.
Missing All Teeth
People who wear dentures often have to worry about their false teeth slipping at awkward moments, but this won't be a problem if they're being retained by implants. To support a full denture, about 4 to 6 implant posts are typically required.
How Dental Implants Work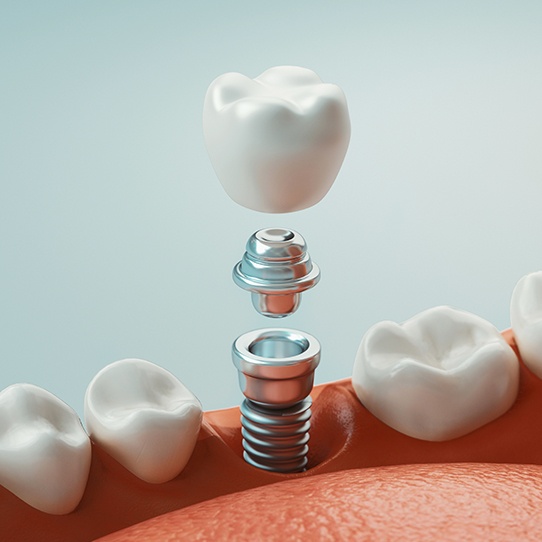 The dental implant process is broken into a few different stages:
First, a consultation is performed to confirm that you're a good candidate for the surgery.
Next, we'll place the implants into your jaw and allow time for the bone to fuse with the metal.
Finally, once the implants are firmly rooted in place, we can design and attach your prosthetic tooth or teeth.
All of the above steps can be conveniently completed right here at Dental Center of Huntington so that you don't have to worry about driving across town to a specialist that you barely know.
Understanding the Cost of Dental Implants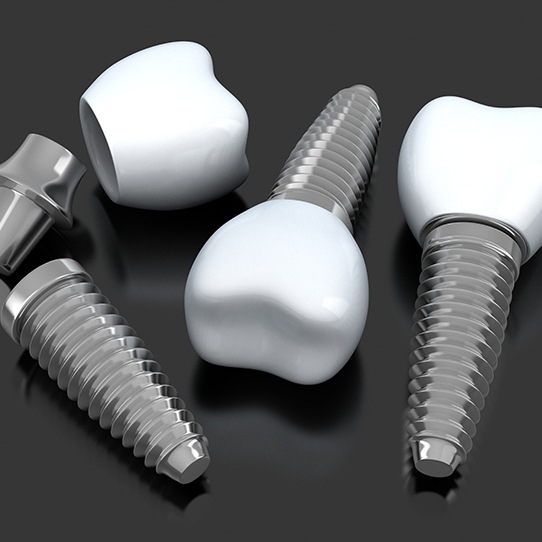 There are a few different factors when calculating the final price of dental implants. Not only will you have to pay for each post and a specific kind of restoration, but you'll also need to consider the preparatory stages of the process, which may include bone grafts and other treatments depending on the current state of your mouth. You should also keep in mind that implants are a long-term investment in your smile that will last for decades.